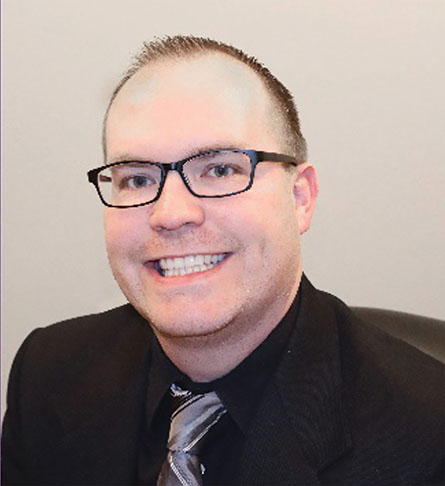 Scott Kiefer has been appointed sheriff of St. Louis County, the county court system said in an announcement June 3. He will supervise approximately 100 employees and was appointed to the role by Judicial Administrator Hope E. Whitehead.
Kiefer graduated from the University of Central Missouri with a Bachelor of Science in political science and a minor in history.
Prior to his appointment, Kiefer worked as a federal contractor for the U.S. Citizenship and Immigration Services as a Freedom of Information-Privacy Act Analyst.
He joined the St. Louis County Sheriff's Office in 2011. During his nine years with the Sheriff's Office,  Kiefer steadily advanced to a variety of positions of increasing responsibility including: Administrative deputy sheriff, civil process deputy sheriff, office services coordinator, administrative deputy sheriff supervisor, and chief deputy sheriff.
"I have always had the desire to devote my professional life to public service," Kiefer said in a news release. "I am honored to be given the opportunity to serve the people of St. Louis County, helping to ensure safe and equal access to justice."
The St. Louis County Charter divides the three traditional functions of sheriffs among three county agencies. Law enforcement is performed by the St. Louis County Police Department, jail management is performed by Justice Services, and the court support is performed by the Sheriff's Office.
The Sheriff's Office is responsible for serving court papers, including summons, subpoenas, garnishments, et cetera, and enforcing court orders including seizure and sale of property; evictions; repossession and return of personal property, and taking into custody and transporting individuals involuntarily committed to psychiatric facilities. The sheriff supervises all the deputy sheriffs and bailiffs who provide courtroom security for the St. Louis County Circuit Court.