St. Louis County executive proposes deadline extension on property appeals
By Gloria Lloyd
News Editor
glorialloyd@callnewspapers.com
The St. Louis County executive wants to extend the deadline for filing property assessment appeals this year, but it's unclear whether that is possible under state law.
The deadline for county employees to receive property appeals was July 1, but the deadline for the county Board of Equalization, the appeals board, to receive appeals was July 8.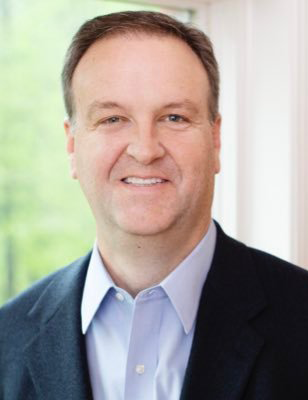 County Executive Sam Page said Tuesday night during his county executive's report to the County Council that the county website was "inundated" with late appeals that day, so he plans to send the Board of Equalization a letter Wednesday to ask if the board will extend the deadline and take all late appeals.
Page's office did not immediately respond to a request for comment and the letter Wednesday.
Some residents are angry about the skyrocketing property values they were assessed this year. Countywide, properties went up an average of 15 percent, including 17 percent in Lindbergh Schools and 34 percent in the Hancock Place School District in Lemay. Assessment happens every two years under state law.
"Our website was inundated with constituents attempting to meet that deadline — they were met with slow speeds, technical glitches and at one point, a short website outage," Page said. "Several constituents have shared their frustration with our office. We also found out there was not consistent messaging with the public regarding the deadline, so I'm requesting that the Board of Equalization accept all late appeals that have been filed and that the online appeals process be reopened with an extended deadline.
"Though we may not be able to ensure that all those who were unable to file their appeals can be accommodated with this extension, I'm encouraging the board of appeals to engage with all the affected taxpayers and inform them what has happened."
Sarah Siegel, a spokeswoman for county Assessor Jake Zimmerman, said that the website appeal form was coded to close at 5 p.m. July 8, but should have been set to remain open until 11:59 p.m. as originally planned. Filers who sent their documents by mail, in person or e-filed before 5 p.m. were not affected. But filers who tried to hit send after 5 p.m. found the website not working. The office realized the error that day, and a county employee stayed until 11 p.m. to work with people trying to file appeals. 
"Since then, the Board (of Equalization) has been proactive in accepting late-filed appeals from taxpayers who were impacted by this problem," Siegel said in an email.
Anyone who has questions or concerns or believes they were prevented in filing an appeal because of the website issue can call the Board of Equalization at 314-615-1795, Siegel added.
Speaking after the council meeting, council Presiding Officer Ernie Trakas said of Page's idea, "I think that is a great thing."
Trakas and other council members held a series of town halls with Zimmerman to explain the appeals process before the deadline.
"Obviously a lot of people were upset about the assessments," Trakas said. "A lot of people wanted to be able to exercise their right to appeal, the assessor's office or the board of zoning adjustment is not set up to deal with the sheer numbers, let alone the substance of the appeals, so an extension of the deadline is really something that needed to be done."
But the deadline is set by state law, and it is unclear whether the Board of Equalization, a board appointed by the county executive, can legally change its deadline without state intervention. The board is expected to hear more than 20,000 appeals this year before its August deadline for hearings.
Missouri Revised Statute 137:275 states, "Every person who thinks himself aggrieved by the assessment of his property may appeal to the county board of equalization, in person, by attorney or agent, or in writing. Such appeals shall be lodged with the county board of equalization on or before the second Monday in July."
As for whether the extension of the deadline is legal under state law, Trakas said he believed Page would have checked on the legality ahead of time.
"I'm sure the county executive looked at that, and I'm confident that we're probably going to be all right. Now I haven't looked at the issue myself, so I can't tell you definitively," said Trakas, an attorney. "That's his initiative, and I would assume that he had the county counselor look at that before he decided to recommend it."