St. Anthony's legacy will live on under new name, Mercy says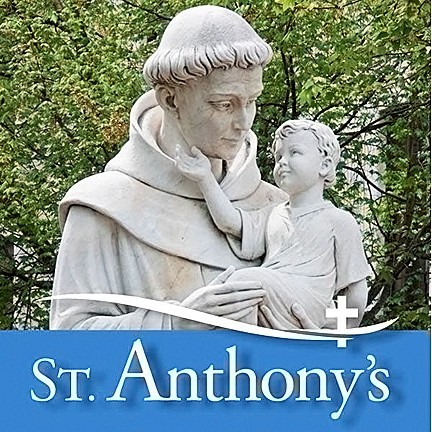 St. Anthony's gets new name: Mercy Hospital South
By Gloria Lloyd
News Editor
news3@callnewspapers.com
St. Anthony's Medical Center will change its name to "Mercy Hospital South" beginning this fall after feedback from residents and employees who said they expected the name to change after the hospital was acquired by Mercy last year.
The St. Anthony's Board of Directors voted for the change in February, and employees and the public were told last week.The new name goes into effect Oct. 1.
"The most important thing to know about it is that it was the board's decision," Mercy Chief Operating Officer and St. Anthony's President Mike McCurry said. "Mercy didn't really have anything to do with it."
In the affiliation agreement that went into effect when Mercy acquired St. Anthony's last year, Mercy officials said they would keep the St. Anthony's name in some form or another for at least five years if the St. Anthony's board wanted it to stay.
The south county hospital has been known as St. Anthony's for almost its entire existence. When the hospital first opened in the late 1800s, it was called St. Boniface, but the name changed to St. Anthony's when it opened at Grand and Chippewa in 1900. When the hospital moved to south county, it was renamed St. Anthony's Medical Center.
The new name follows the standards Mercy set when it adopted a common identity and logo across its seven-state hospital system. All of its existing hospitals are named "Mercy Hospital" followed by a geographic designation.
As the newly joined hospitals conducted community roundtable events last year, officials heard from community members that they were confused because of the two different names and thought that St. Anthony's wasn't part of Mercy yet.
Employees also began asking why the hospital hadn't yet changed names.A consultant conducted a number of interviews and found that people in south county valued the Mercy name and didn't seem to mind if St. Anthony's was changed to reflect the new ownership.
"The consultant did a fair number of interviews and found that the Mercy name was very highly esteemed by south county residents, sort of confirmed that there really wasn't a downside in changing the name and found a belief among the community that being consistent with the Mercy brand showed progress and forward movement," McCurry said.
Just as it did with St. John's Mercy Medical Center, Mercy plans to permanently honor patron saint St. Anthony.
Read on for web-exclusive content.
"We will continue to honor the St. Anthony's name and legacy in perpetuity," possibly beginning with a plaza dedicated to the Franciscan sisters and St. Anthony, McCurry said.
Although it is inevitable that some residents will call the hospital at Tesson Ferry Road and Kennerly St. Anthony's for the foreseeable future, McCurry noted that the Mercy brand is also appealing enough to south county residents that they commute to Mercy St. Louis Hospital already.
"We're working hard to recreate that at St. Anthony's, and our hope is that over time folks will give us a try at that location and begin to find that the quality and the service levels are what they expect from Mercy," McCurry said. "We do believe we are working to create a new image of quality and service at the St. Anthony's campus."