Other schools step up for students after Vatterott College closes
After Vatterott College suddenly closed all its campuses nationwide Monday, including its location in Sunset Hills, students are scrambling to figure out where to go for their education.
The decision by the for-profit school came with no warning to students or employees. The "difficult decision has been made to close all Vatterott schools, effective immediately," the college wrote in a letter to students posted on its website. It is the latest in a series of for-profit school shutdowns in recent years, including ITT Technical Institute and Sanford Brown College.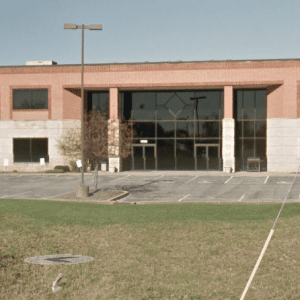 To help students turn their time at Vatterott into a useful degree, Jefferson College stepped up and is holding a resource fair specifically for former Vatterott students from 9 a.m. to 6 p.m. Thursday, Dec. 20, at Jefferson College Arnold, 1687 Missouri State Road.  The event is free, and no appointment is necessary.
The school posted on its website that it was looking to help Vatterott students who are left high and dry with the closure of their school and see if they can be issued Credit for Prior Learning at the Jefferson County school.
"Jefferson College encourages any Vatterott student who is thinking about quitting college not to give up and stay the course to completion of their associate degree or career and technical certificate," the college posted.
St. Louis Community College is also recruiting former Vatterott students who would like to try to transfer their credits to a new school.
The Academy of Pet Careers, located in Chesterfield, is offering free tuition to five former Vatterott students left in the lurch.
"It is our hope that other schools will follow suit and help to pick up the pieces for the thousands of students who have invested their time and savings into a degree they may never see," Academy of Pet Careers President Joseph Schifano said in a news release.
Closure caused by increasing regulation on for-profit colleges
Vatterott wrote the day it shut down that to its "deep regret, changes in economic and regulatory conditions in recent years have had a significant, prolonged, negative impact on the Vatterott institutions."
Those changes, which the school does not state but included greater scrutiny of issuing student loans to for-profit colleges like Vatterott by the U.S. Department of Education, "made it difficult to secure additional financing or capital," the school wrote in the letter.
The college entered into a Missouri receivership and found a buyer that was interested in investing resources in the string of colleges and signed a letter of intent, but then the Department of Education made a move to increase restrictions on Vatterott's participation in getting student loans.
The federal agency instituted the restrictions despite being told the school would close as a result, Vatterott said.
Sunset Hills campus had 324 full-time students
The Sunset Hills campus of the school, located at 12900 Maurer Industrial Drive, had 324 full-time undergraduate students, with an average annual cost of $18,859, a graduation rate of 50 percent and a median average salary after attending of $29,200, according to a federal scorecard. Of the students attending, 88 percent paid for their education through federal student loans, and 85 percent were low-income students who could qualify for Pell grants. They had a typical debt load after graduation of $22,900.
Of those students, 29 percent were studying for health professions, 24 percent were studying to be mechanics or repair technicians, 19 percent were going into construction trades, 10 percent were signed up to study business, management and marketing, and 10 percent were in the engineering program.
The letter the college sent to students emphasized the immediate closure of all buildings and said "if you are in the school, please gather any personal belongings and depart the building."
Students who took out federal student loans to attend Vatterott may be able to get the student loans discharged under a closed-school loan discharge.
Any questions can be submitted to closure@vatterott.edu.
Employees severed immediately, including health insurance
In a letter to employees, the school said that other than a skeleton staff that will temporarily handle record storage and payroll, every employee was being let go, including corporate staff.
Employees would be paid either through Dec. 17 or through the last day worked. The school added that all employee benefits, including health insurance, would also end Dec. 17.
Since losing existing coverage is a "life change," the school noted that employees might be able to gain coverage through the federal insurance marketplace.
"Employees are free to immediately collect their belongings and leave the campus today" and leave keys and access cards behind, the school wrote to its workers.