Oakville teacher Dave Robben, winningest soccer coach in high school's history, is stepping down
Oakville High boys' program in good hands, Robben says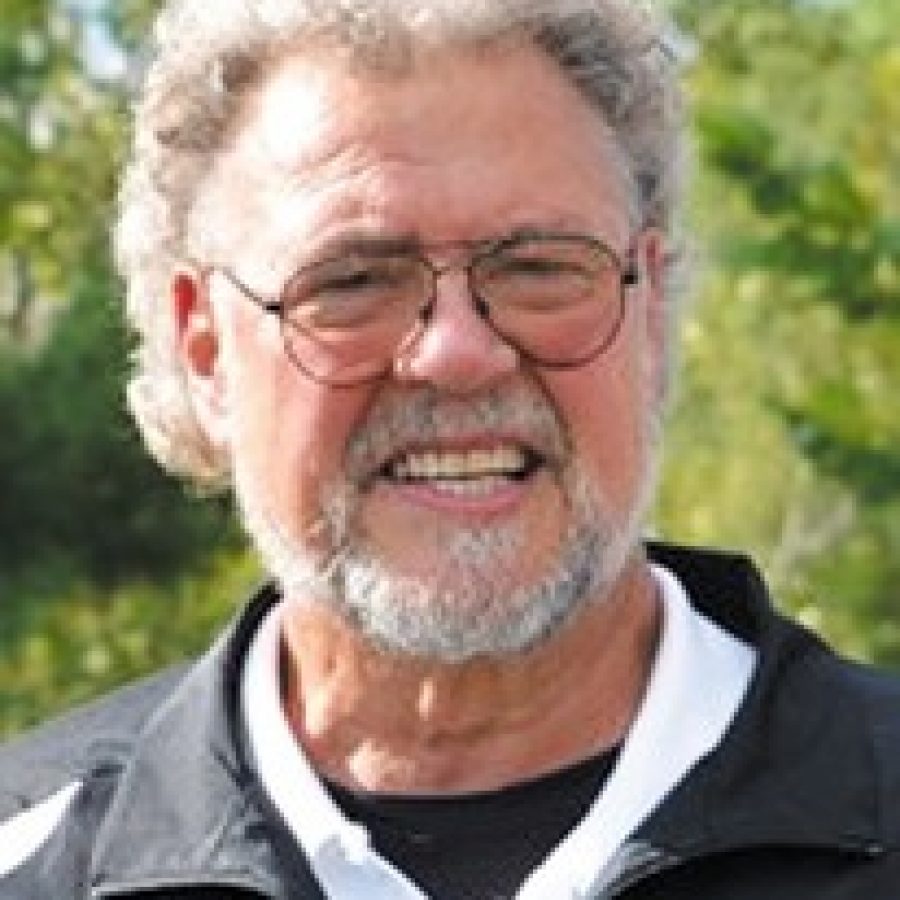 After spending over half a century educating and shaping young minds in the classroom and on the soccer field, Dave Robben will not return to his sanctuary this fall.
The Oakville High teacher and winningest soccer coach in the school's history is retiring after an illustrious career of over 50 years. Robben said that he will be "moving on," and plans through his hobbies, which include Transcendental Meditation, Qigong, Tai Chi, art and snorkeling, to "make a connection to life" — something he challenged his students to do every single day.
Robben started his career at Woodward Elementary School in St. Louis and spent 12 years there before beginning his 39-year career at Oakville High, where he taught American Literature and Composition, Film Analysis and Composition and Media Literacy and Composition.
He began his coaching career at Oakville upon his arrival, leading the varsity girls' soccer team for 39 years. Five years later, he become the varsity boys' coach, a post he held for 34 years.
Given his passion for teaching and coaching, Robben never viewed his job as work.
"I never counted the years. I embraced the memories and experiences. There is an African proverb that states, 'Work is love made visible.' I never woke up to go to work. I woke up to go to school," he said. "Every day was an exciting challenge with the unexpected potential to amaze and cause laughter at the absurdities that daily surround us.
"My focus was never only on the subject matter. I daily challenged students to think independently, delve into the depths of knowledge always present in the subject matter and make a connection to life."
Robben said he set high expectations for students both in the classroom and on the playing field.
"My expectations in the classroom and on the soccer field are demanding. I viewed writing as a means of self-discovery and a source of developing a unique voice," he said. "I have a love and passion for teaching and coaching. No matter what new teaching strategy or obstacles on or off the field were imposed, (I) focused on the students and players. My focus in the classroom and on the field was always connected to helping students and players recognize and reach their full potential."
In conjunction with the countless lives Robben touched in the classroom, he also thrilled OHS soccer fans as the winningest coach in Oakville history with a combined record of 1,125-521-143. He led the Tigers to a combined 27 district titles, a state championship in 1991 for the girls' squad and one in 2000 for the boys' team, along with countless other benchmarks.
While numbers are a part of the sport, Robben said his attitude toward them changed along the way.
"The question of numbers came up about 2004 when my varsity assistant coach, Joe Sanchez, asked me why coaching numbers were not posted on the coaches' website? I replied, 'Oakville soccer is not about numbers,'" Robben recalled. "Joe said something I remember to this day. Joe said, 'The numbers belong to the players and teams that earned those numbers.'
"His insightful response changed my way of thinking about numbers. I didn't play in any of those games," he added. "The numbers were a reflection of what we did as a team. Players committed to play Oakville soccer to the best of their ability and potential. Oakville soccer has always been about the strength of the pack."
While new coaches have yet to be named for the girls' soccer team, Robben said the boys' squad will be in good hands.
"I was very pleased when I found out that Jordan Klipsch was named the varsity coach. The future of the program is in good hands. Jordan's assistant, Brad Oestrich, coached varsity soccer for four years in Fulton," he said. "Bill Killen, a renowned teacher in the National Soccer Coaches Association of America, mentored Brad. Brad was the JV coach last fall and an assistant girls' coach this past spring. Brad's experience and demeanor are an excellent counterpoint to Jordan's enthusiasm and energy."