Mehlville hosts regional STEM summit to display teaching techniques
The Mehlville School District showed off its strategies for teaching science, technology, engineering and mathematics at a regional STEM Symposium held for educators across five states last month.
The symposium, held March 6 and March 7 at Mehlville High School, highlighted the partnership the district has had for several years with curriculum developer Discovery Education and the way the school district has implemented STEM techniques not only in science, technology, engineering and math classes, but also in the arts.
Educators came from across Missouri, as well as Iowa, Kansas, Nebraska and Illinois, to hear from Mehlville teachers, staff and students about applying STEM-based learning techniques and the benefits they've seen in their teaching and education experiences.
Mehlville offers a variety of personalized learning programs to its students that use STEM-based learning, such as engineering program Project Lead the Way and the customized learning of My Path. At the symposium, Mehlville highlighted those programs with a presentation from students and staff on how STEM has changed their education techniques in their classrooms and opened doors to more opportunities for students.
Washington Middle School art teacher Elizabeth Swope explained that using STEM thinking in her art classes has helped her students become more creative problem solvers. "STEAM" is an alternative to STEM that incorporates art.
"With our partnership with Discovery Education, we've really kind of expanded our idea of what STEM means beyond the idea of this acronym. It really is to us the mindset, and we apply that to the (art) studio. Through our journey and through our shift in thinking, we've seen our students really grow," said Swope. "They are collaborating with each other, they are communicating, really thinking critically and reflectively as well. And they're creating experiences that are pretty authentic to what I'd say a real artist does. So in a way we're making artists."
Clayton Brown, a senior at Oakville High School who hopes to one day study environmental engineering, created a curriculum in the My Path program to research "green" architecture. Brown says My Path, in which students can customize their curriculum for an independent study of a project they want to dig into for a semester, has been instrumental in preparing him for the future not just through his project but also the application of life skills.
"The impact that I've definitely seen has to be with preparing me for my future and presenting in front of big people that would make you nervous. I've presented in front of reporters, legislators now, administrative heads of our district," said Brown. "My Path has really shown me you can easily get through that, and you can easily present to them and show what you're doing."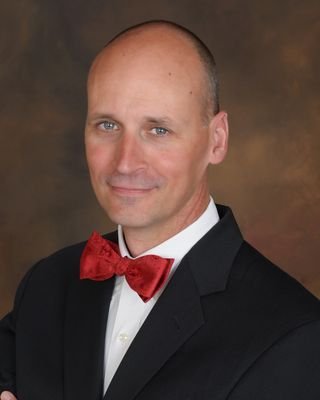 "For us, STEM is more than just science, technology, engineering and math, but we say 'students and teachers energizing minds,'" said Kelly Hoce, director of education partnerships for Discover Education. "It's really a transdisciplinary way of learning with the focus on the four C's: communication, collaboration, critical thinking and creativity, and really working on trying to, again, making sure kids are doing the things that they're going to do when they leave school. Project-based, collaborative environments."
During a discussion by principals, Mosaic Elementary School Principal Scott Clark praised the benefits of STEM-based learning and the impact it has on his students.
Mosaic Elementary is the district's lottery-based school of innovation, which uses real-life problem solving to help teach students who choose to attend from every school in the district.
"When we started our journey, we were looking at a lot of different approaches. We were looking at STEM and STEAM, we were looking at project-based learning, but it always came back to 'How can we personalize learning for a child each and every day?'" said Clark. "Empowerment was a really big conversational piece for us. How can we empower students in their learning? And we've discovered that's through voice and choice."
Clark explained that Mosaic uses collaboration, co-teaching, flexible learning, 1:1 laptops and what the school calls "purposeful evolution."
"Collaboration looks like collaboration among students … where we intentionally put them into groups where they're collaborating with one another, solving problems, thinking creatively and (developing) all those skills we want to develop in our students," said Clark. "Purposeful evolution … We continually revise, edit and refocus, and it's been an evolution. We sometimes change by the minute … We always change with a purpose… We're always thoughtful about what we're doing."
Mehlville's relationship with Discovery Education, which develops textbooks and curriculum, began three years ago when Discovery and the district teamed up to train 32 Mehlville teachers in the district's four middle schools as STEM innovators to change what instruction looks like in the classroom. From there, Discovery Education's partnership with the district has extended beyond the STEM innovators. The district supports math innovators in elementary and middle schools and implemented STEM programs in the high schools.
"It's not just the training that those teachers receive, but it's been the ongoing coaching," said Superintendent Chris Gaines about the partnership. "One of the things we talk about is how do we move from introducing a concept to implementing a concept to become institutionalized with what we do each and every day?"
Funding for the STEM and Discovery Education programs is supported with professional-development funds approved by voters in Mehlville's 2015 Proposition R 49-cent tax-rate increase, said Gaines.