Man charged in St. Louis County rape case 31 years later, with help of DNA
Charges have been filed for an assault and rape that happened 31 years ago in St. Louis County after new DNA testing linked a man to the unsolved case from 1989.
The victim of the crime was walking to work around 4 a.m. Sept. 30, 1989, in the 2200 block of Hudson Road in North County, when she was attacked at gunpoint and taken to a nearby carport, assaulted and raped, according to a St. Louis County Police Department account.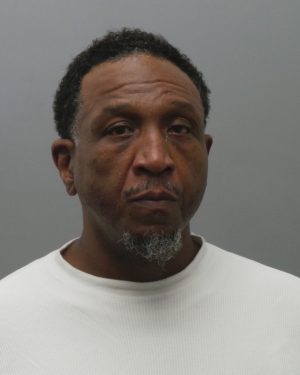 The suspect and the victim were strangers, and the victim reported the crime to police immediately. At the time, the victim was 29 years old. She is now 61.
The case went cold until police resubmitted evidence from the rape for additional analysis with the police laboratory's latest technology. That testing led to a hit on CODIS, the national DNA database, in 2019 and then an investigative lead that led to an arrest this year, police said.
Quincy Smith, 49, of the 8600 block of Halls Ferry Road in St. Louis, 63147, was issued warrants by prosecutors on Jan. 11 for the 1989 rape. He is charged with one count of forcible rape. He would have been 18 years old at the time of the 1989 crime.
Smith was arrested without incident with the assistance of U.S. marshals April 28.
He is being held on $50,000 bond.
Police said that Smith's DNA was a "major source" of the DNA found in the victim's underwear.
The county department's Cold Case Unit inside the Bureau of Crimes Against Persons and the St. Louis County Police Crime Laboratory are leading the investigation.
Charges are merely an accusation and defendants are presumed innocent until proven guilty in a court of law, prosecutors note.