Legislation adding money to foundation formula takes it away from south county
Legislation that would add money to Missouri's foundation formula for public schools is being considered by the Legislature, but even with extra money spent on schools statewide, three south county school districts and the Special School District would be among a dozen districts that receive less money.
Overall, the changes would negatively impact 10 St. Louis-area districts, including Mehlville, Lindbergh and Affton.
House Bill 465, introduced by Rep. David Wood, R-Versailles, changes the laws regarding elementary and secondary education and has a delayed effective date of July 1, 2020.
One component of the bill modifies definitions used in the calculation of the school funding formula, or per-student funding. One of these modified definitions under the proposed legislation would define "average daily attendance" as the sum of regular-term daily average and summer school pupils.
Another definition change would modify "performance district" to include only districts with a score of at least 90 percent on the annual performance report for the four preceding school years.
The changes from the proposed legislation would add $311 million into the foundation formula, but while most of the more than 500 school districts would receive more, most south county school districts would receive less.
"There's about a dozen districts that would lose after adding $311 million," Mehlville Superintendent Chris Gaines said at the Jan. 17 Mehlville Board of Education meeting.
The Mehlville School District would lose $1 million in funding, or 6 percent of its total state money, and Lindbergh Schools would lose nearly $1.8 million in its newfound state formula funding after just getting on the formula this year. The Affton School District would lose over $303,000.
Among the county school districts affected, Rockwood School District would lose over $8 million, or 25 percent of its state funding.
Currently, Mehlville receives about $1,600 per student from the state, and that number would be reduced if HB 465 passes.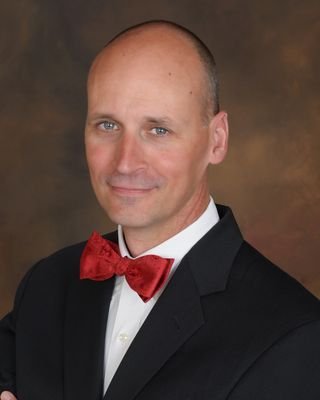 "In theory, if you took the 900,000 (students) in Missouri and you spread $300 million across that, you would think that everybody would get a little more," said Gaines. "So, there's something in there causing mostly St. Louis-area districts to take the hit."
Wood could not be reached before the Call's press time to discuss his legislation.
Gaines said he wasn't sure if it was intentional that the bill would mainly affect St. Louis area districts but that "it seemed weird" that the bill would affect suburban districts in St. Louis while seemingly leaving districts unaffected in Jackson County around Kansas City.
In his budget proposal for the 2019-2020 fiscal year, Gov. Mike Parson suggested an additional $61 million increase in the foundation formula, but all other elements of the foundation formula would remain the same. The $61 million suggestion, plus additional funds such as $10 million for busing elementary and secondary students, would bring the total increase to $118 million under Parson's proposal for 2019 to 2020. Wood's bill, if passed this legislative session, would not take effect until July 1, 2020.
HB 465 was referred Jan. 23 to the Budget Committee, where it will be taken up, discussed and ultimately recommended or rejected. Wood is the vice chairman of the Budget Committee and also sits on the Joint Committee of Education.
"In its current form, I don't think the likelihood is all that great," said Gaines about the probability of HB 465 passing. "How might it evolve? If we take a million dollar hit at adding $311 million, what kind of hit will we take at adding $60 million, or what would the calculations be at $60 million?"
Gaines said that the district had requested that the Department of Elementary and Secondary Education, or DESE, calculate how much school districts would receive if $311 million was added to the foundation formula as is, without Wood's proposed changes.
"I bet you we come out a lot better," he said. "Because $311 million on a $3.5 billion formula (the current foundation formula) is almost a 10-percent increase, and that ain't happening. That money is just not there."
Other St. Louis-area school districts that would be negatively impacted by Wood's bill include Francis Howell in St. Charles County, Webster Groves and Maplewood-Richmond Heights in St. Louis County, Special School District of St. Louis County, Valley School District in Washington County and Washington School District in Franklin County.
Reeds Spring School District in Stone County, northwest of Branson, and South Holt School District in Holt County, north of Kansas City, would also lose funding as a result of HB 465 passing as written.