Impervious surface ordinance deemed 'too restrictive' by board
Board concerned proposal could stop home upgrades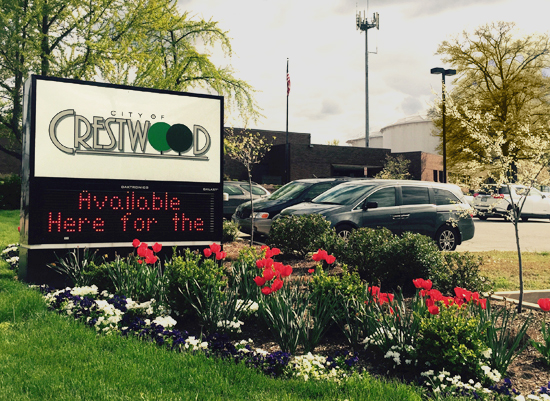 An ordinance addressing stormwater concerns in Crestwood was deemed too restrictive by the Board of Aldermen April 12.
The ordinance establishes new maximum allowable levels of lot coverage, and changes the city's definition of impervious cover to anything manmade including, but not limited to, "rooftops, buildings, streets, roads, decks, swimming pools and any concrete or asphalt." 
Lot coverage would include all impervious cover, and measurements will be made either at ground level or the first 4 feet of a roof overhang, depending on which is greater. Maximum lot coverage will also increase to 50 percent for all residential areas. 
The amendment has been in the approval process for months, and was recently tabled in March to allow Mayor Grant Mabie to weigh in. Mabie said the only nearby cities with a similar ordinance are Clayton and Creve Coeur, and Crestwood shouldn't look to them for inspiration on this subject. Mabie said if this were passed, the city would have the most restrictive land use ordinance in the county.
"I worry something like that would stunt the building of additions, teardowns, sunrooms, et cetera, and make it more likely those wanting larger homes would sell and buy elsewhere rather than improving or adding on to their properties," Mabie said. "I think stunting any citywide residential growth, the drawbacks would outweigh the stormwater benefits this would create."
Mabie recalled that no one suggested this change when the city's zoning code was reworked a year ago, and the comprehensive plan calls for the modernization of houses to keep the city's housing market competitive.
Outside of stopping home improvements, board members pointed out some additions that could have made the ordinance better overall. Ward 2 Alderman Mary Stadter said the ordinance could have a condition to allow people to add stormwater management in exchange for added impervious surfaces.
"I think we want to not penalize (people) for doing the right thing to handle water runoff," Stadter said. 
The board was also concerned about sending the ordinance back to staff for more work, considering how many iterations it has gone through.
"I have noticed lately that we are going down a path where we are asking for additional research, taking up time and resources," Ward 2 Alderman Justin Charboneau said. "We're going down this path and it comes to tonight and it looks like this thing isn't going to pass."
Charboneau said the board needs to be conscious of not overworking paid staff and committees like planning and zoning, where the members are volunteers.
The board voted 1-6 on a first reading of the ordinance, with Ward 4 Alderman Tony Kennedy as the only yes vote.