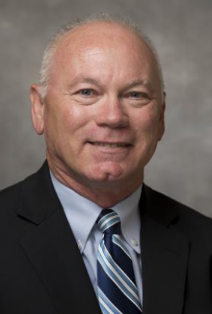 The Hancock Place Board of Education voted at its January meeting to bring on Paul Northington as the district's chief financial officer.
Northington will become the executive director of finance and school operations of Hancock Place, effective July 1.
Northington worked in a similar role at Hancock Place from 2007 to 2017 before spending six years with the Rockwood School District as its chief financial officer.
He is the vice president of the Missouri Association of School Business Officials and is a member of the Greater St. Louis School Business Officials and chairman of the Missouri Securities Investment Program.
Northington received his Bachelor of Science in business administration from Southwest Missouri State University and a master's in banking from the University of Wisconsin in Madison.
He is a certified administrator of school finance and operations from the Association of School Business Officials.
A press release from the district stated "Hancock Place is looking forward to Mr. Northington returning … Once a tiger, always a tiger!"