Green Park moves to add a prosecuting attorney to city staff
County court will no longer offer its prosecuting service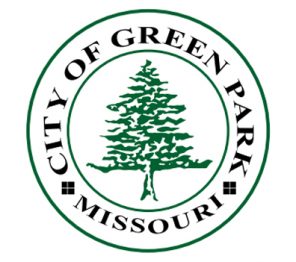 The Green Park Board of Aldermen voted unanimously June 20 to add a prosecuting attorney under its list of city officials listed in its municipal code. 
The move comes after the St. Louis County Municipal Court said it would no longer use the county's attorneys to prosecute cases for municipalities that utilize the county's municipal court system. Instead, the county will move to strictly only handling the court services, not the actual prosecution. 
Adding a prosecuting attorney to the list of city officials will allow the city to move forward to hire a prosecutor. 
"The main step right now is to get some feelers out, get some prosecuting attorney on board … and then try to get ready for transferring the prosecuting services to that person," Green Park City Attorney Paul Rost said. "It won't just be the traffic stuff. It would also include property maintenance … things like that." 
The county court currently keeps 100 percent of fines and costs for payment of court services, but the proposal is to split the fines 50-50 with municipalities. Rost said he didn't think the proceeds from the fines would be enough to entirely cover a prosecutor for the city, but it was a chance to have more say in how things are handled in court. 
"With this change, there is a little bit of an opportunity for the city to adopt more control … The downside is obviously you are now incurring that cost there," Rost said. 
Court proceedings would still take place in Clayton. 
"You still wouldn't have to be in the court business, you wouldn't have to take the phone calls," Rost said. 
According to Rost, Green Park already has municipal fines listed in its city ordinance that county prosecutors used, so it will not have to set its own fines when it hires a prosecutor.