Gabeljic looking to lead Mehlville soccer team to success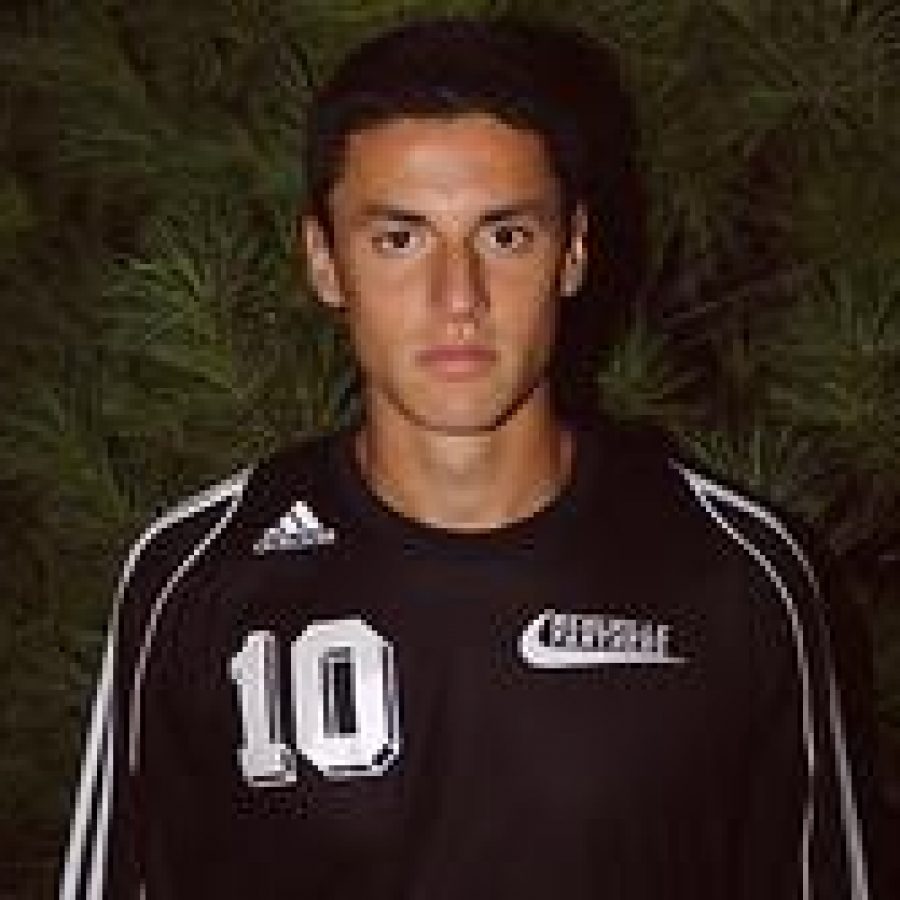 At the start of the 2009 boys' soccer season, Mehlville Senior High School's Adnan Gabeljic realized he had a once-in-a-lifetime opportunity to establish himself as one of the best players to ever wear a Panthers jersey.
The senior forward entered the year as Mehlville's top offensive threat from the 2008 campaign after scoring a total of 14 goals and eight assists. Gabeljic understood without a doubt that he would be a marked man on the field at all times.
This season, he already has scored a total of seven goals and four assists.
"I'm ready for it," Gabeljic said. "I'm going to use to my advantage to help open up other opportunities for the other guys on the team."
What separates Gabeljic from many other players in the area is his willingness to take on double coverage, which helps free up his teammates for scoring opportunities.
"Not only is Adnan a good teammate, but he's good friends to a lot of guys on the team," Mehlville head coach Tom Harper said. "He really is comfortable with this group of players."
Although Gabeljic led the Panthers with eight assists last season, he's best known for his abilities in putting the ball in the net as he led Mehlville with a total of seven game-winning goals in 2008.
"The guys just know everything Adnan brings to the table, whether it's in a game or practice, they realize that he can literally take things over during the course of a game," Harper said. "He provides that spark that the team needs at any given moment. He's a very special and gifted player and we're very lucky to have him."
While life may be good for Gabeljic now, it wasn't always that way as he faced a difficult adjustment when he came to the United States from Srebrenica, Bosnia, in June 1999 when he was just 7 years old.
Gabeljic then had to adjust to a completely new culture as well as learn a new language.
He recalled, "It was a pretty hard transition and I wasn't too happy about it. But there were a lot of kids from Europe here and when I started playing soccer, things went good from there."
Gabeljic already has given an oral commitment to St. Louis University and plans on majoring in engineering.
Before he graduates from Mehlville, though, Gabeljic and his teammates have a few goals that they want to achieve.
"We want to win conference again and districts and then go all the way and win state," he said. "We have a lot of offensive-minded players and a pretty tough defense and I think that the team is going to be very good this year.
"We've got eight seniors starting and we have a pretty deep bench this season."