Former Green Park Mayor Tony Konopka dies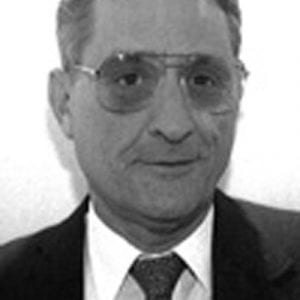 Former Green Park Mayor Tony Konopka died at home in the city Jan. 28 after battling health issues.
Konopka was first elected mayor in 2007, after serving four years as Ward 2 alderman. Konopka was re-elected for a second term as mayor in 2009 and a third term in 2011 before resigning in August 2012 due to health reasons.
Konopka's involvement in Green Park extends back further than his time as an alderman and mayor. He served on the city's Board of Adjustment since its inception until 1999 and was the city's street commissioner. Konopka also served 10 years on the city's Planning and Zoning Commission.
During his time as mayor, he oversaw the reconstruction and completion of the Green Park Road Project, a 6,000-foot stretch from Tesson Ferry Road to Lin Valle Drive. Konopka also oversaw the completion of a new bridge over Gravois Creek on Green Park Road.
As Konopka retired as mayor in 2012, the late Rep. Cloria Brown presented him with a Missouri House courtesy resolution, along with a Senate courtesy resolution presented to him by John Judd of former Sen. Jim Lembke's office.
The courtesy resolutions, usually given to recognize outstanding citizen achievement, were given to Konopka for his service to Green Park.
Mayor Bob Reinagel also presented Konopka with a city proclamation in 2012, noting his service to Green Park since its inception in 1995. The proclamation also declared Oct. 19, 2012 as "Tony Konopka Day."
Green Park's first city clerk and future — and now former — City Administrator/City Clerk Diane Monteleone said about Konopka, "Honest, I have never seen someone who has committed their time and so much of themselves as you have to this city, and you certainly have left your mark."
Konopka is survived by his wife, Sue, their two sons and their grandchildren. They attended St. Simon the Apostle Catholic Church in Green Park. No funeral service was held, as Konopka opted to donate his body to science.