Five candidates seeking three seats on the Affton Board of Education
Due to COVID-19, coverage of the race for the Affton Board of Education has been limited, with a League of Women Voters forum called off. Here are the candidate profiles collected by the Affton School District.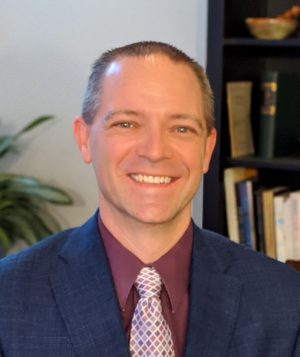 Name: Justin Carney
Occupation: Urban Planner
Years you have lived in the district: 18 years
Name: Lara Leonberger
Occupation: Organization & Learning Development Professional
Years you have lived in the district: 16 Years
Name: Rachel Ayres
Occupation: Homemaker
Years you have lived in the district: 2 years
Name: Bridget Sinamon
Occupation: Parent Educator (Parents as Teachers) Fox School District
Years you have lived in the district: 19 years
Name: Patricia Zahn
Occupation: Director of Community Outreach & Engagement, University of Missouri-St. Louis
Years you have lived in the district:  30+ years
Please list any family members who currently attend or graduated from Affton Schools, or who are employed by the district.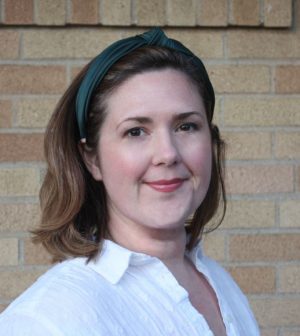 CARNEY: My daughter, Molly, is a Sophomore at Affton High.
LEONBERGER: I am a proud graduate of Affton High School, class of 2006. My husband, Ehren Leonberger, is a 2001 graduate. My brother, Kyle Kuehling, is a 2008 graduate. My brother in law, Patrick Leonberger, graduated in 2005. My sister in law, Katee (Leonberger) Tobin, graduated in 2010. I do not have any relatives employed by the district.
AYERS: We have two kids who will attend Meisner fall 2020, Eden (1st) and Genevieve (Kindergarten).
SINAMON: I have a daughter (Amber Sinamon) who graduated from AHS in 2013. She is currently a Special School District Teacher at Rogers Middle School and the Varsity Asst. Softball Coach. I also have a son (Mike Sinamon) who graduated from AHS in 2019 and currently attends Saint Louis University.
ZAHN: Son, Adam Zahn, graduated from ASD in 2006
---
Describe your past and present involvement and volunteer work with Affton School District.

CARNEY: Currently, I am a parent representative on the Budget Advisory Committee, and have recently joined the Activities Committee and the Superintendent's Strategic Planning Committee. I also enjoy "working the chains" for AHS football games.
Prior to this, I did election day canvassing for Props I + N, and volunteered my strategic planning and community engagement skills to facilitate several parent and staff focus groups to get input into the District's strategic plan.
Additionally, over the years, I have volunteered for various class fundraising activities (candy-grams, pancake breakfast, Affton Days booth), chaperoned class trips, and presented community planning concepts to Molly's 5th grade class for National Planning Month.
LEONBERGER: Throughout 2010, I was an intern and student teacher at Affton High School. During that time, I worked with students, teachers and administrators in a variety of classes and programs. As part of that experience, I also volunteered to help the Affton Girls Swim Team prepare for the upcoming season.
AYERS: I have no past volunteer work with Affton Schools, but I have been a taxpayer in the Affton District for two years, and I am looking forward to my kids attending Meisner Primary in the fall.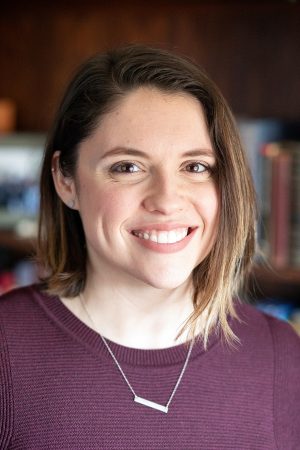 SINAMON: I worked for Affton School District in the past (2011-2018). I worked at Gotsch Intermediate as a recess/lunch monitor and a before and after school facilitator (2013-2016). I worked at Affton Early Childhood (2016-2018) as the Lead Before/After Care facilitator, where I also worked at the front desk and helped in classrooms throughout the day.
ZAHN:
ASD School Board President – April 2018 to present
ASD School Board Member – July 2011 to present
ASD Counseling Advisory Committee – 2001 to 2019
Parent volunteer in Affton Schools including advisory committees at Mesnier, Gotsch, and Rogers – 1992 to 2006
---
Why are you running for the Board of Education? Please state your goals or areas of focus if elected.
CARNEY: I am running for the Board to lend my passion and skills to something that is vital to the character and success of our Affton community. Having been a soccer coach and youth group leader for 10+ years, I have a passion for guiding our kids to grow into their potential and achieve success, whatever that might look like for them. As a community planner, I believe my skills in strategic planning and community engagement will be valuable in the continued success of the Board and the District. I truly believe that as the District goes, so goes the Affton community.
My areas of focus include: continuing the excellence in stewardship of our resources; exploring ways to encourage students and teachers to work together to advance learning; placing a high value on our district's diversity and embracing equity as a part of learning; and promoting greater awareness and connection with the broader Affton community.
LEONBERGER: I am running for a seat on the Affton Board of Education because Affton is a wonderful community, and I want to do my part to help keep it that way for future generations. Additionally, I work in the field of corporate education/workforce development. My professional expertise can help the district navigate future educational trends and challenges.
As Director, my goal would be to maintain the district's legacy of educational excellence and innovation. An area of focus in relation to that goal is preparing students for the future of work and lifelong employability.
AYERS: I am running for the Affton School Board because I believe that civic involvement is an important part of being a responsible citizen. Affton is a great place to live, and the Affton School District is an essential part of this community. I want to serve my community in a way that helps the Affton School District maintain its excellent standard of education.
SINAMON: I am running for the board of education because Affton is a growing community with more families coming into the district. When new families enroll, we need to let them know about Parents as Teachers and ways to get the families involved in the school district. If we want our children to be successful, we need to have the earliest intervention that we can. Affton Early Childhood is a high quality early learning center with high-quality teachers working in the building. Enrollment is currently down (at AECC), as a district we need to intervene early and educate families about their options. We need to keep building the program so that our early learners are ready for kindergarten and primary school.
ZAHN: It has been a privilege to serve on the Affton School District Board of Directors for the last 8 and a half years and I believe that I have been an effective member of the school board.  In cooperation with my fellow board members, we have worked diligently to put the district in a fiscally sound position, to hire and support a new superintendent and establish a solid administrative team, and to review and develop policies and procedures that create a safe and creative environment for learning and working.
I wish to continue to serve my community in this role, to keep our district moving forward. Having been involved at Affton for many years as a parent and community representative, I understand the composition and traditions and values of the district.  I am aware of challenges and opportunities ahead and I recognize and appreciate the importance of our community schools.  I support activities that encourage high achievement and creativity, and open new doors of opportunity for our students.  I look forward to continuing to work with the board, administrators, teachers, students and community members in creating a bright future for our district.
---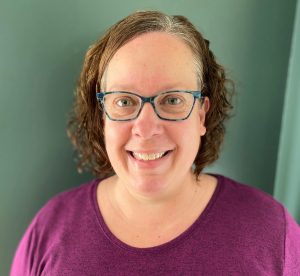 What do you think are the district's greatest challenges currently, and how would you address those challenges?
CARNEY: Some of the greatest challenges facing the district revolve around the need to provide a variety of ways for our kids to learn and prepare them for careers in an ever-changing landscape. Embracing experiential learning, thoughtfully integrating rapidly-changing technology, and heightening awareness of equity and community, are all important pieces of helping our kids grow, learn, and become valued members of our community.
These challenges have multiple ways to address them, so it's important to have a shared vision and solid plan to set direction. Set goals and communicate them. Set performance measures and track them. Encourage innovation in the classroom, and evaluate it. As a Board member, I will promote sound strategic planning, support our dynamic communications efforts, and encourage our staff, teachers AND students to be partners in the learning process.
LEONBERGER: The greatest challenges facing the Affton School District reflect challenges facing society. Work is changing. Automation and technological advances are disrupting longstanding professions and our ideas about employment. Decades into a career, employees have to learn new skills, roles and programs.
The future of work requires everyone to continuously teach themselves new things and remain adaptable. Ensuring that our school system adequately addresses these societal shifts will be difficult, but essential to the long-term success of our students and community.
To address these challenges, I will work in tandem with district officials and staff to ensure instructional methods, curriculum, and work-study programs prepare students for this occupational reality.
AYERS: I think one of the greatest challenges Affton faces is resisting the temptation to measure itself against other districts in the area. Affton has thus far succeeded in growing and adopting new technology and techniques while not compromising its own identity, and I am excited to be a part of that continuing success.
SINAMON: I think that Affton is doing really great things. We need to come together as a community to make the district do better. Although things are going in the right direction, there is always room for growth. Our teachers and staff work hard and I want to do everything I can to support them.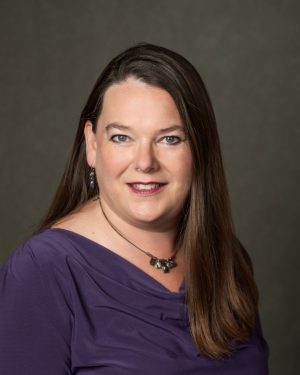 ZAHN: I believe that the district is operating well, and strives for ongoing improvement.  We have been fiscally conservative, while continuing to attract and retain highly-qualified and excellent educators and administrators, and we offer a variety of classes and programs to meet the needs of our students.
Funding is always an area of concern as there are increasing demands for resources. From addressing aging infrastructure, to providing competitive pay to our employees, to implementing new technologies, the district must continue to balance those needs with the community in which we live.
Early childhood education also remains an important issue to assure that our children can grow and succeed.  In Affton, we have continued to fund our Parents as Teachers program to support parents in their role as early educators.  Our Early Childhood Education Center now provides additional opportunities for children to have a wide range of positive experiences and build a solid foundation for learning and wellbeing.
Ongoing communication and engaging the whole community in understanding the importance of public education and taking interest and ownership is a challenge that we continue to address.  We can be most effective in this area by continuing to improve our dialogue, providing information through multiple media and holding in-person meetings and events.  ASD has made great progress in this area over the past few years, and we plan to continue to improve to meet the needs of our community.
---
Affton is recognized as a district that values innovative teaching and learning. What qualities make Affton School District successful, and how can Affton continue to prepare students for success in the years to come?
CARNEY: One of the greatest qualities of the Affton School District is our diversity. Our diversity offers opportunities to learn from one another, and embracing our diversity is vital to building character and community both within and outside school.
Another quality is the District's commitment to strategic planning. Thoughtful planning, guided by our shared values and good data, will help preserve long-term sustainability in our finances, our teachers, and our facilities. Sustaining excellence in our resources will allow us to create the right kind of learning environment for our kids for years to come.
The District should embrace and empower teachers, parents AND students to work together in shaping what success looks like and how to achieve it. The District should continue to promote a culture that values communication, transparency, strategic thinking, and an inclusive and compassionate approach to teaching and learning.
LEONBERGER: Affton School District provides a small school experience with public school resources. Class sizes are small, the curriculum is rigorous, and students have access to enriching extra-curricular activities and programs.
The pursuit of excellence is a defining quality of the district, made possible by the community at large. Teachers, administrators, and board members are passionate about the power of education. Athletic advocates challenge students to compete at increasing levels. Alumni donate resources to improve our programs and facilities. And, clubs like the Parent's club and local Scout programs strengthen community ties and encourage leadership development.
The successes of Affton School District are the result of team effort. Continued success depends on sustained cooperation and dedication from all.
AYERS: One of the things I admire about the Affton School District is that it does not take a "one-size-fits-all" approach with its students. While many people think of college as the only ticket to success, Affton recognizes the unique skills and desires of its students, preparing them for whichever post-high-school road they choose. I am also impressed with their commitment to maintaining a high standard of education without compromising their fiscal responsibility.
SINAMON: Affton is innovative in many ways, they give each student a Chromebook early on. Affton students have access to many different forms of technology. The kids learn how to navigate the Chromebook at an early age and most kids are pretty tech-savvy when they start middle school. I like that Affton uses technology and social media to inform not only the students but the parents as well. Affton is successful in getting students ready for college. The teachers work hard to prepare Affton students for post-secondary. The college counselor at the High School brings in different trades, college opportunities, programs, and scholarships for the students to learn about. Affton has many programs and opportunities that students can participate in including PLTW (Project Lead the Way), CAPS (Center for Advanced Professional Studies), partnerships with South Tech, and more. Not every child is cut out for college and it is great that we have a school that brings in other opportunities for the children. I hope that Affton continues to find opportunities for students with the changing future.
ZAHN: Affton is a wonderful community and the school district is comprised of people who really care about education and want the best for the students.  They are willing to try new things, be creative, and support one another.  Relationships are a priority in Affton.  Staying focused on the mission of the district to "prepare all of our students to become confident and capable citizens through rigorous, customized learning," and always looking for ways to improve how we go about accomplishing this mission are key to success.