Days and Dunaway score County Council majority for Democrats, women
Two special elections held Tuesday in St. Louis County mean the future makeup of the County Council is majority Democratic and majority female.
South County voters didn't get a say in the special elections in the 1st and 2nd council districts in North County. Voters there had to fill two vacancies on the council caused by the abrupt resignation of former County Executive Steve Stenger due to corruption charges.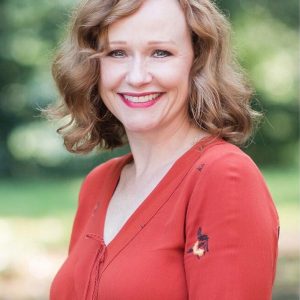 Voters elected former Sen. Rita Days, a Democrat, as the successor to longtime 1st District Councilwoman Hazel Erby, D-University City. Days' campaign treasurer was former County Executive Charlie Dooley, who held the seat before he ascended to county executive.
In the 2nd District, voters had to fill the spot left vacant by County Executive Sam Page's succession to the top job in county government after Stenger's departure. They chose Chesterfield Democrat Kelli Dunaway over St. Ann Alderwoman Amy Poelker, a Republican.
Page then also created the 1st District vacancy by hiring Erby for a county diversity position.
Dunaway will serve out the rest of Page's term, which only had a year left, so she will have to run for re-election next year. But since Erby was just re-elected last year, Days will serve through 2022.
Days won the race in her heavily Democratic district with 4,018 votes or 84 percent over Republican candidate Sarah Davoli (581 votes) and 3 percent won by Libertarian candidate Nick Kasoff (146 votes).
Dunaway won her race over Poelker handily with 5,737 votes, or nearly 60 percent of the vote. Poelker scored 3,718 votes, or 38.77 percent. Libertarian Jim Higgins received 117 votes, or 1.22 percent.
The shakeup in county government spurred by Stenger had created a rare council majority for Republicans, with 6th District Councilman Ernie Trakas, R-Oakville, now presiding over the council as acting chair through the end of the year.
It was the first time since 2006 the GOP has controlled the council.
And for one of the few times in its history, the council will be majority female. If that happened, it would be the first lawmaking body in Missouri to be majority female, according to the Post-Dispatch. The council was previously majority female in 2010.
"I'm just so relieved I could deliver the victory for Democrats tonight," Dunaway told St. Louis Public Radio. "I'm excited about the future of our county. And I'm really looking forward to what is going to come after tonight."
The 1st District race got off to a chaotic start in a fight between Days, the former county elections director who was supported by Erby, and a candidate supported by 4th District Councilwoman Rochelle Walton Gray, D-Black Jack, who is a committeewoman in the district and got to vote on the nominee in the special election. A tussle between the county Democratic chair and Gray over who controlled the process led to Erby's nominee winning out even after Gray's "Unity" supporters filed a lawsuit over the process.
But although Gray was notably absent from Days' victory party, that infighting seemed to be a thing of the past in her remarks at the victory party.
"It is about service. I am a public servant," Days said, as quoted by St. Lous Public Radio. "It is not about me. It's not about what I can do for myself. It is about what is best for the people of the 1st County Council District. And when you put that in front of everything else, it all falls into place. You don't have to worry about anything else, because you will have the interest and the spirit of the people at heart."
Among the attendees at her shindig were Erby, Dooley and county Prosecuting Attorney Wesley Bell, who once sought the seat himself.