Crestwood voters decide on tax extension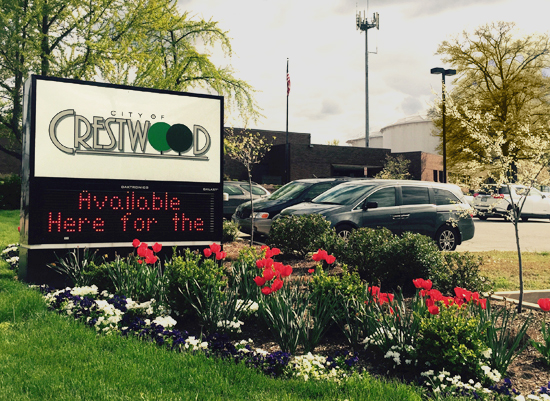 Crestwood voters will only have one election June 2, but city officials say it's an important decision for the continued operation of city government.
Voters will consider whether to extend Crestwood's half-cent capital improvement sales tax, which funds capital upgrades in the city along with vehicles for the police and fire departments.
Revenue from the tax funds capital purchases, maintenance items and infrastructure improvements such as sidewalk and street repairs, park improvements, vehicle purchases, facility maintenance and more.
Crestwood says it will need to purchase a new EMS rescue truck in 2021, and a new fire truck in 2023, expenditures which historically have been funded by the capital-improvement sales tax.
Crestwood will also use the proceeds of this sales tax to fund maintenance for city roads, parks and facilities.
The half-cent capital improvement sales tax was first approved by voters in 1993 and extended by voters in 2002. Now, the Board of Aldermen is asking voters once again to consider continuing the sales tax.
City Administrator Kris Simpson said, "It's kind of distracting with everything else going on in the world, but that's a big issue for us. Hopefully the voters come out and support the city."