Crestwood commits Prop P funds to police, fire raises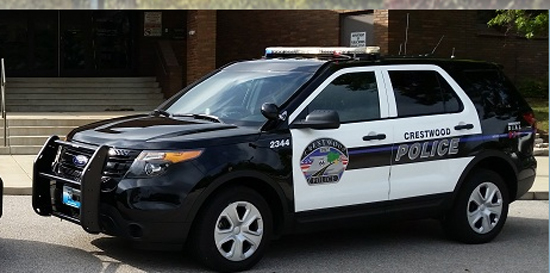 Crestwood officials announced today that they are committing the city's Proposition P revenue to the Police and Fire departments to make the salaries of officers and firefighter/paramedics more competitive and reward their performance.
In April, voters approved the city's 45-cent tax-rate increase Proposition C, which was advertised to voters as increasing police and fire salaries, and the county's half-cent sales-tax increase Proposition P for police and public safety "with strong support," a city news release stated.
Crestwood is projected to receive $525,000 of the estimated $34 million that will be split by all the cities in the county under Prop P. The county will keep the other $46 million for the St. Louis County Police Department. The County Council took a step this week toward granting raises averaging 30 percent for county police officers and command staff.
Since the passage of Prop P, the Crestwood Board of Aldermen has listened to the community and its support of public safety, according to the release.
"First and foremost, we are using these funds to maintain the authorized staffing of the Police Department and Fire Department," the release stated. "Had Prop C and Prop P failed to pass, we would have had to make difficult decisions regarding whether or not to lay off employees. Thankfully, that was avoided."
Effective Jan. 1, pending approval of the 2018 budget by the Board of Aldermen, starting pay for police officers will increase by over 9 percent and top pay will increase by over 6 percent. City officials propose an average 12-percent raise for patrol officers and detectives, an average 14-percent raise for dispatchers, as well as raises for sergeants, lieutenants, the assistant police chief and police chief, making Crestwood salaries more competitive with the regional market.
The city has added four corporal positions within the Police Department this year, and continues to support the goal of achieving accreditation for the department, the release stated.
Crestwood also increased the starting pay and top pay for certain positions in the Fire Department, and added one additional needed firefighter/paramedic to grow the Fire Department and maintain its high level of service to residents, according to city officials.
" … The city reduced the health insurance cost to all employees, is continuing to fully fund its pension, and is investing in quality equipment and facilities to give our officers and firefighter/paramedics the tools they need to keep themselves and our community safe," the release stated.