By Gloria Lloyd
Staff Reporter
news3@callnewspapers.com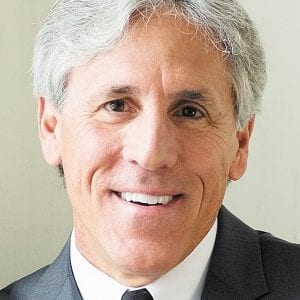 The biggest political event of 2018 in St. Louis County is almost sure to be what is shaping up to be a three-way race for the county executive's seat in the August Democratic primary.
County Executive Steve Stenger, a Democrat, announced his run for re-election long ago. But he has since gained two Democratic challengers in the Aug. 7 primary: businessman and Affton native Mark Mantovani and University City real-estate agent and former county official Bill Ray.
Mantovani and Ray both contend Stenger isn't getting the job done. Ladue resident Mantovani believes county government has failed to maintain St. Louis' status nationally, as jobs and the population have declined over the last several decades.
"My perception is that when governments work, cities and communities prosper," Mantovani said. "The people in St. Louis deserve more than what we're getting, that's the bottom line. Like a lot of us here who've grown up here, I feel a dissatisfaction with the trajectory of the region over the course of my lifetime."
Ray bills himself as "the real progressive for St. Louis County" and promises to focus more on post-Ferguson cooperation and healing in the region.
"We haven't seen real cooperation in county government in years," Ray said on his website. "And that means we haven't seen meaningful change that benefits the people and businesses of St. Louis County. Sure, the donors are getting theirs, but that's not what this is about. I want to make real progress to lead us into the future."
Stenger raised $2.7 million for his re-election bid as of the latest records available through September, including $400,000 in the quarter leading up to that last deadline for campaign-finance reports.
Mantovani raised nearly $885,000 through September, with his contributions during his first three months as a candidate actually outpacing the money raised by Stenger during that time.
Since Ray just announced his run in late December, he does not have any campaign-finance reports available.
One distinction between Ray and Mantovani is their government experience. Mantovani is a lawyer who ran a national digital-marketing company and has never held elected office or worked in government. Ray, however, held many roles under former County Executive Charlie Dooley, including north county liaison and head of diversity.
St. Louis native Ray, 40, attended John Burroughs School and the University of Virginia-Charlottesville for a bachelor's degree in government and foreign affairs.
His desire to enter public service was spurred by the deaths of his sister and father within three months in 2006.
He served as a member of the St. Louis County TIF Commission and chair of the Berkeley Economic Development Sales Tax Commission.
Stenger defeated 11-year incumbent Dooley in the Democratic primary in 2014, and edged Republican Sen. Rick Stream, R-Kirkwood, in November 2014.
After Dooley's term ended, Ray became an agent with Tower Real Estate Group. But seeing the way that Stenger's term has gone, Ray said he had to jump back into politics to challenge Dooley's onetime sparring partner.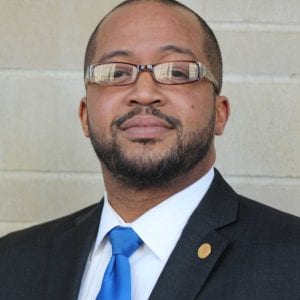 "We are at a point where the broken promises of the current administration are beginning to hurt our region," Ray said in his campaign announcement. "The current budget is just one example. No matter how you spin it, spending down the county reserves is unsustainable and shows you are not capable of making tough decisions."
Mantovani, 63, and his wife, Patty, have three children and eight grandchildren. His campaign website outlines his rise from a middle-class childhood in the city and Affton as the grandson of an Italian immigrant to his successful career as a lawyer and then as the CEO and chairman of the board of marketing firm Ansira.
In 14 years at the helm of his company, Mantovani took it from a $5 million business to generating $100 million in annual revenue and employing workers across the country.
He has been heavily involved in regional issues, even serving as the president of the Downtown Partnership. He served on the boards of his alma maters Quincy University and St. Louis University High School, along with the USO of Missouri, Boys Hope/Girls Hope International, the St. Louis Zoo and other St. Louis institutions.
Mantovani said he has no political aspirations beyond county executive. He was always interested in history and government but became more interested in actually getting involved in politics while serving as an Advanced Leadership Fellow for a year at Harvard University in 2016.
His decision to run for the top job in the county came from the belief that for a range of reasons including Stenger's leadership, the St. Louis region has declined compared to the lofty place it held nationally as Mantovani grew up in Affton. At that time, the region was home to multiple multi-national companies and had jobs, investment and opportunities. Young people graduating from college wanted to stay rather than go to other cities.
"I think we have to start demanding more of ourselves and our leaders than what we have," Mantovani said.
"We've satisfied ourselves too long by not being ambitious as a region, and I hope to change that."
Mantovani sees Stenger as more of a tactician than a visionary, spending his political capital on County Council squabbles and an ice arena for the St. Louis Blues in Creve Coeur Park rather than fighting for larger projects that could elevate the region like a new soccer stadium.
St. Louis used to compete with San Diego and Denver, but now competes with Louisville and Tulsa, and Stenger hasn't done much to turn that around, Mantovani contended. He promises to bring more of a CEO's mindset to running the county.
Running a company requires cooperation from the board of directors, which he sees as analogous to the council.
Stenger has reacted to Mantovani's campaign by calling him a Republican due to his past contributions to GOP candidates, including $20,000 to Gov. Eric Greitens.
"I call on him to refile and file in his own primary because he's filed in the wrong primary," Stenger told the Call. "He's been a known Republican his entire life."
Mantovani said he is a "lifelong Democrat" who has sometimes supported Republicans, but he regrets his support of Greitens, who he believed to be a humanitarian and social entrepreneur but now sees as a disappointment.