Council rejects plan for oil changes and car wash
Fast-food restaurants aren't interested in famous corner
The St. Louis County Council has rejected an oil-change facility at the corner of Lindbergh and Tesson Ferry and a car wash on Gravois Road, in a resounding rejection of the proliferation of auto-oriented businesses and car washes along South County's main roads.
The council unanimously voted 6-0 April 27 for a resolution with binding authority to reject the county Planning Commission's recommendation of  an oil-change facility at the former Taco Bell site at 5554 S. Lindbergh Blvd., which was abandoned in late 2016 when Taco Bell built a new location it owned at 6080 S. Lindbergh.
The opposition to both projects was led by 6th District Councilman Ernie Trakas, R-Oakville, who said the area has too many oil change places — both operating and abandoned — and car washes.
At the same meeting, the council voted 7-0 on a binding resolution rejecting the zoning for a car wash operated by Club Carwash LLC on Gravois Road in Affton.
"It's no secret that I oppose this use, I've heard from dozens of residents that live near this location and do not want this use in their community," Trakas said of oil changes at Lindbergh and Tesson. "I don't see this as any way, shape or form a positive get for this community."
A franchisee for Take 5, a nationwide oil-change company headquartered in Florida, filed for a conditional-use permit to open its first location in the St. Louis area on the 0.83-acre site at the busy corner of Lindbergh and Tesson Ferry. The planning panel recommended the zoning after a Dec. 7 public hearing, but the council's Public Improvements Committee recommended rejecting the zoning April 13 at the urging of Trakas and neighbors who want a fast-food restaurant there again.
County planner Mel Wilson outlined why the commission and the county Department of Planning thought that Take 5 was an appropriate use for the site: The 1,500-square-foot, 1-story building would be in the same location as the Taco Bell, with the same circulation and 14 parking spaces. A new sidewalk would be built along Tesson Ferry, and more landscaping would be added instead of the pavement. Hours would be 7 a.m. at the earliest and 8 p.m. at the latest, seven days a week.
Take 5's business model offers drive-thru service, which has helped the company thrive even during the pandemic, said engineer Troy Carter with Beacon Engineering, who worked on the site for the developer, at the April 13 PIC.
"You pull into the bay, you're going to stay in your car the whole time," Carter said. "It is COVID-friendly — you stay in your car, customers pull in, they get their oil change, they pull out. … This is not your father's Jiffy Lube. This is a new brand that cares very much about their image and wants to be good neighbors."
Pressed by Trakas, Carter said he did not know where the company was headquartered or where the owner lived, but said it was likely in Florida, like him.
No one spoke against the CUP Dec. 7, and Take 5 representatives contacted Trakas, but said he didn't call them back.
"We feel that this is a slam dunk for us, we thought that going in," Carter said. "My client's invested a lot of time and money and we'd love to be good neighbors … take a vacant site that's a bit of an eyesore, to be honest, and improve it."
But two local residents spoke out against the project at the Public Improvements Committee, which is comprised of council members taking a closer look at zoning.
Joan Smith-Lauer said she has lived in Concord Village for 25 years and resents the interference from an out-of-state company on a premier corner like Lindbergh and Tesson, where she noted that "one of our great St. Louisans," the late Dave Sinclair, has a dealership site across the street, but there are four other oil-change places within half a mile.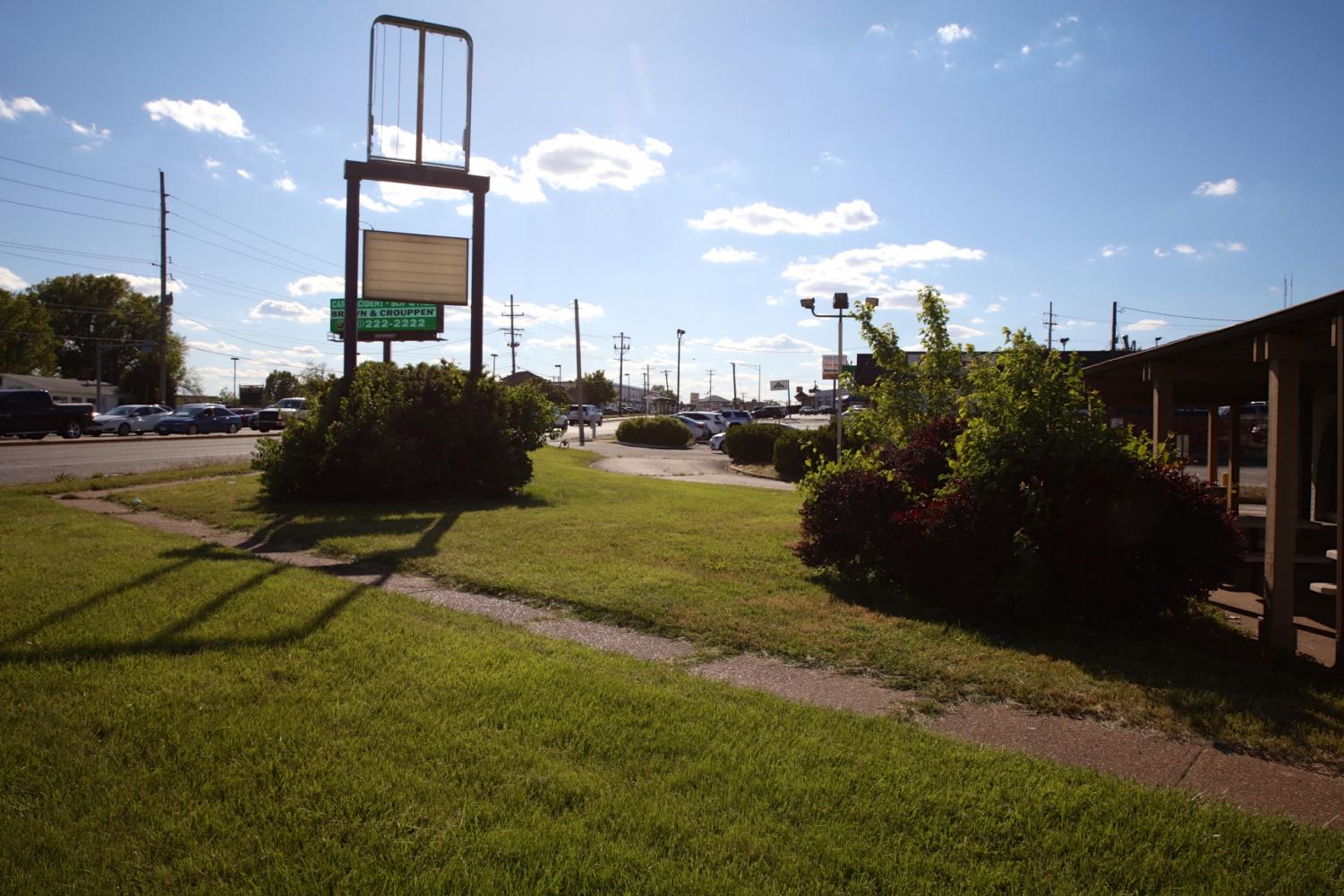 "How did this company that is in Florida decide to pick on this corner of Concord Village that this gentleman called — and I resent this —  an eyesore?" Smith-Lauer said. "This is not a commercial area, this is a residential area — it is Concord Village. It is one of the oldest little villages unincorporated around St. Louis. People enjoy living here. …. This is in no way in my community's opinion a 'slam dunk.' … We have pride in this. … It's a prominent corner, I want to call it the jewel in the Concord Village area — we don't need another oil change joint. The foliage and the trees that are on that property … look pretty good to me. … And the man who wants to put it in there isn't even on this call, I find that kind of a slight."
Concord Township Republican Committeewoman Chris Struckhoff said, "It just doesn't seem to fit for an oil lube job place, it seems an inappropriate corner spot and it has been a fast-food restaurant for decades."
The real-estate agent for the property, Patrick Willett of Pace Properties, is a South County native who said he has worked for three years with the Walz family, the local landowners, to find a tenant.
"We've reached out to hundreds of national, local, regional retailers about this site, and I have to tell you we were underwhelmed," he said, noting that fast-food restaurants were the first ones contacted and all said no either because of other nearby locations or because of the median that prevents someone turning into the site directly from Lindbergh, which he said is also why Taco Bell left.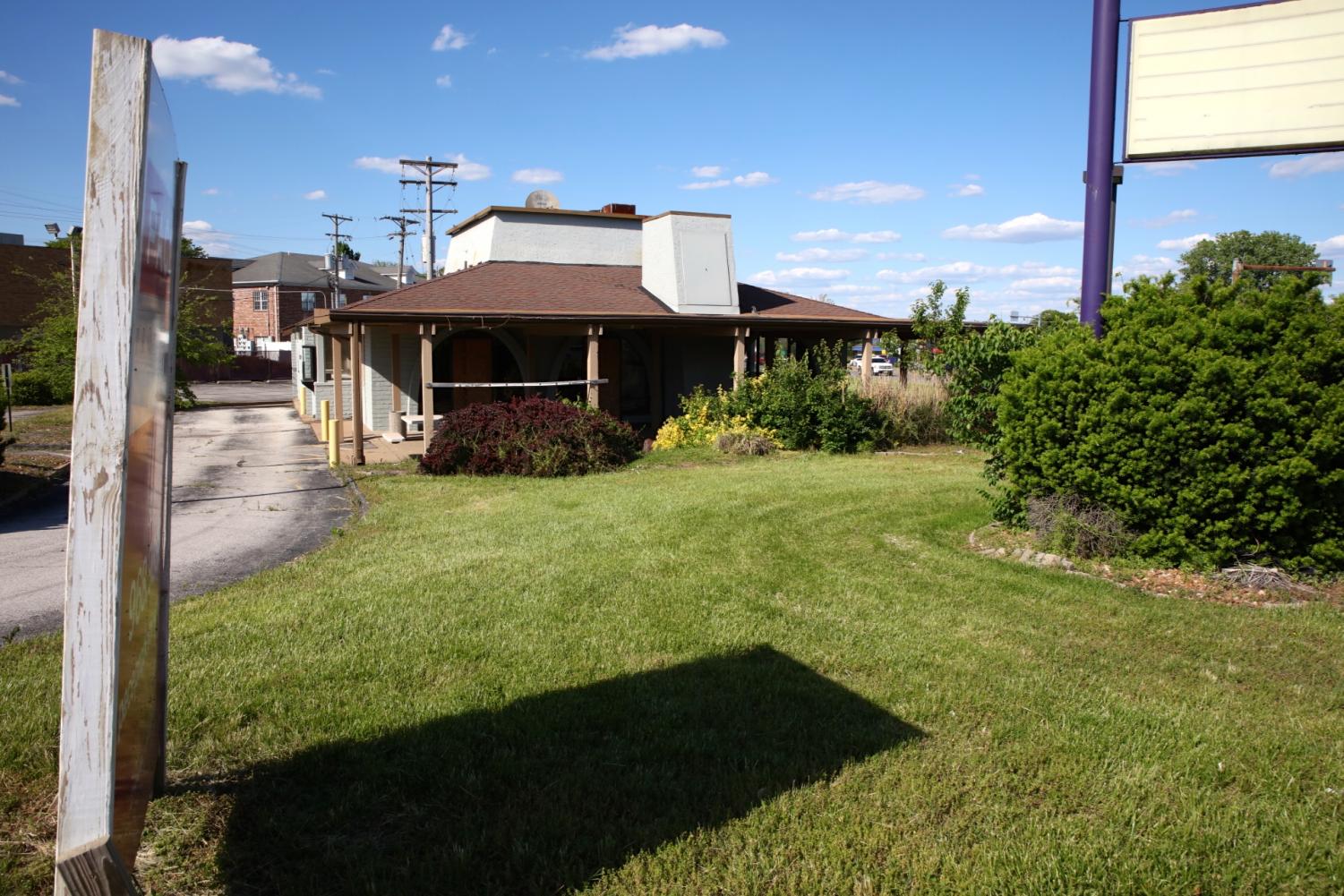 "We do not enjoy sitting on vacant property, paying real-estate taxes," Willett said. "Finally we have a use —  a stand-up use from a stand-up company. Doesn't matter where they're based out of, they are creating jobs here. … We owe it to them to not put them on trial. … He's not bringing a fearful, dangerous use. … It's not up to the county and it's not up to us to dictate that this is a good business decision or not."
But 3rd District Councilman Tim Fitch, R-Fenton, who represents nearby areas in Concord and said he had also received complaints about the project, didn't like the idea that the county couldn't object. He noted that he is "very pro-business," but when facilities like that close up shop, the community is left with the vacant sites.
"What we've heard from many community members since this started is they don't want another oil changing place in their neighborhood," said Fitch. "… I do take difference with you about how many of these we can have in the community and why it shouldn't be any concern of ours — it is."