By Gloria Lloyd
Staff Reporter
news3@callnewspapers.com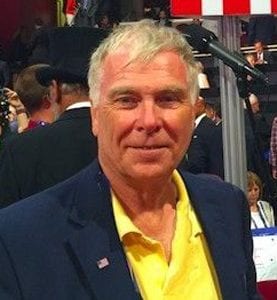 After nearly a decade of on-and-off representation of south county in the Missouri Legislature, Rep. Cloria Brown will not seek election again due to health issues.
With the Jefferson City veteran not running again, two businessmen are vying in the Aug. 7 Republican primary for her District 94 seat: Jim Murphy of Oakville and Ron Rammaha of Concord.
The winner of the August primary will face Mehlville Board of Education Vice President Jean Pretto, who is running as a Democrat. And since filing doesn't begin until later this month, other candidates could jump in on either side of the aisle.
Murphy is perhaps best known as the father of two school board members. Two of his children, Katy Eardley and Jamey Murphy, have served back-to-back single terms on the Mehlville school board.
"I don't want to be running for this, I want to be working and knocking doors for Cloria Brown," Jim Murphy told the Concord-Lemay Republican Club Jan. 18 at Green Park City Hall. "People ask me all the time about running, 'Why would you do that?' Somebody's got to step up."
Brown said she is holding out on endorsing a successor until after the primary.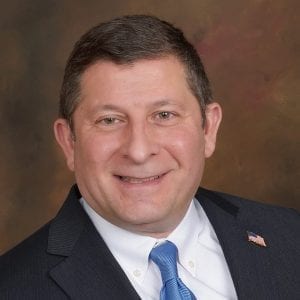 The Lemay Republican, 75, won two elections in a row in 2016 and 2014 after first facing off with former Rep. Vicki Lorenz Englund, D-Green Park, in 2008.
Murphy owns Shoppers Rule Inc., an embroidery and sewing supply company based in Arnold that has customers around the world through its website. Now he is primarily retired from the day-to-day running of the business, which he leaves to his wife, Maryellen.
The couple have 10 grandchildren who all live within three miles. Eardley and Jamey just welcomed their sixth and third children, respectively, and daughter Molly also has a child.
If the elder Murphy makes it to Jefferson City, he could join Jamey, who serves as chief of staff to Sen. Paul Wieland, R-Imperial.
Rammaha is the CEO of One World, a real-estate development company that started in St. Louis but now works around the world, primarily internationally. He and his wife, Norma, have six children, including three Lindbergh High graduates.
He has taken the campaign slogan "Missouri First." As part of his business, Rammaha said he sees a direct comparison of thriving economies compared to the United States, Missouri and St. Louis.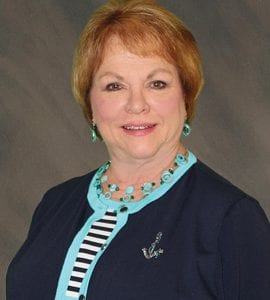 "This is very important for us to bring opportunities to our county and our district," he told members of the Concord-Lemay Republican Club. "Traveling around the world and seeing everybody is doing great except us is not what I like to do."
He pledged support for teachers, police officers and said his company has given jobs to many veterans and disabled veterans.
"When they come back home, do they deserve to get the best?" Rammaha said of military members. "I will follow the steps of Cloria Brown — I will protect them until the end."
The GOP candidates hold similar views on a number of issues, including a pro-life stance, support of gun rights and opposition to any city-county merger.
"I will check all your boxes," Murphy said. "I'm a conservative, I am pro-life, I am absolutely pro-life, I am pro-Second Amendment. I am absolutely, beyond belief, opposed to city-county merger … But just being a conservative and checking all the boxes isn't enough. You have to have something more in your heart that tells you why these things are right."
On education, Rammaha emphasized the importance of emulating successful districts that already have a proven recipe for success like Lindbergh Schools, which has ranked highly statewide in academic test scores.
"We have a great example like Lindbergh, why don't we learn from them?" he asked.
Murphy, the school board members' father, pledges to increase skills training and be an "advocate for quality education ensuring a fair share of state funding for local schools."