Bracht to succeed Brotherton as Affton superintendent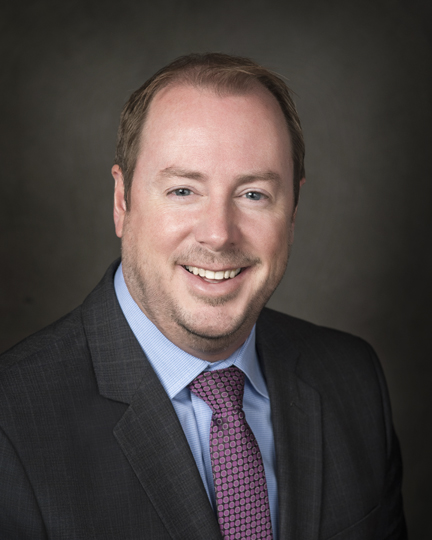 Travis Bracht will serve as the next superintendent of the Affton School District, according to Board of Education President Tom Bellavia.
Bracht, who has served as Affton's assistant superintendent since 2012, will take the helm as superintendent July 1. The Board of Education voted unanimously to name Bracht superintendent.
"We are thrilled to have the unique opportunity to have witnessed Dr. Bracht's talent and capacity for learning our district over the past six years," Bellavia stated in a news release. "In addition to his strong leadership of key district initiatives in the past, we are confident in his vision, passion, student focus and dedication to continuous improvement."
The board's selection of Bracht follows the announcement of Superintendent Steve Brotherton's retirement at the end of the current school year.
"The Affton Board of Education has been aware for some time that Dr. Brotherton has been considering retirement. Over the past six months, we have been immersed in succession planning for the district," Bellavia stated. "We have worked to solidify our district's strategic plan, developed core values for the district and identified characteristics we feel are important to a leader in Affton.
"Dr. Bracht was not only instrumental in this process, but embodies all we could hope for in our next superintendent to carry forward Affton School District's continuous journey toward excellence."
Brotherton stated in the release, "I have had the privilege of working alongside Dr. Bracht for the past six years, setting the tone and direction of the district. The Affton Board of Education has taken very seriously their responsibility to set governance and oversight for the school district in hiring the next superintendent. Their decision in placing their confidence in Dr. Bracht is thoughtful, meaningful and the right decision to keep Affton moving forward."
Before serving as assistant superintendent, Bracht's extensive experience in school administration includes his role as director for the Francis Howell School District, supervising curriculum, instruction, assessment, summer school, budget, literacy and student acceleration. He has also served as a science teacher, dean of students and associate principal.
Bracht earned a bachelor's degree in unified science with an emphasis in chemistry at the University of Missouri-Columbia, and a master's degree in educational administration and a doctorate in educational leadership from Lindenwood University in St. Charles, Mo.
Bracht was instrumental in launching the St. Louis Centers for Advanced Professional Studies, where area juniors and seniors are fully immersed in a professional culture, solving real-world problems, using industry standard tools and are mentored by actual employers, all while receiving high school and college credit. He also led the development of Affton School District's strategic plan, was influential in the deployment of Project Lead the Way curriculum offered K-12, and he earned recognition throughout the state for his leadership in college and career readiness.
Bracht said his first order of business will be to ensure a seamless transition into the role of superintendent and maintain a focus on the positive work already underway. He also plans to make it a priority to engage with and listen to all stakeholders while he visits schools and community groups.
"I am proud to be part of the Affton team, and honored that the board chose me for this tremendous opportunity to serve our students, staff and community," Bracht stated in the release. "I believe strongly in Affton's mission to prepare all of our students to become confident and capable citizens. Working together, I am confident we will see our district grow even stronger."
Bracht and his wife, Kelly, assistant superintendent for human resources at the Fox C-6 School District, live in St. Louis.