Assessors of St. Louis County appeals say: Bring evidence
By Gloria Lloyd
News Editor
glorialloyd@callnewspapers.com
The county Board of Equalization will hear an estimated 25,000 appeals from homeowners who appealed their property reassessment this year, and residents who don't bring clear evidence of a lower price most likely won't be able to lower their values.
Reassessment is required every two years under state law. Property values rose this year by double digits in nearly every corner of St. Louis County, topped by 34 percent in the Hancock Place School District and averaging 17 percent in Lindbergh Schools and 15 percent in the Mehlville School District.
In hearings last week in Crestwood, residents who didn't bring evidence of a lower value fared worse with assessors than those who brought photos, bids of maintenance work that hasn't been done or other evidence that their home is worth less than county assessors believe.
In a series of Board of Equalization hearings July 25, commercial and residential property owners were turned down in their bids to reverse the hike on their properties. The hearings are open to the public.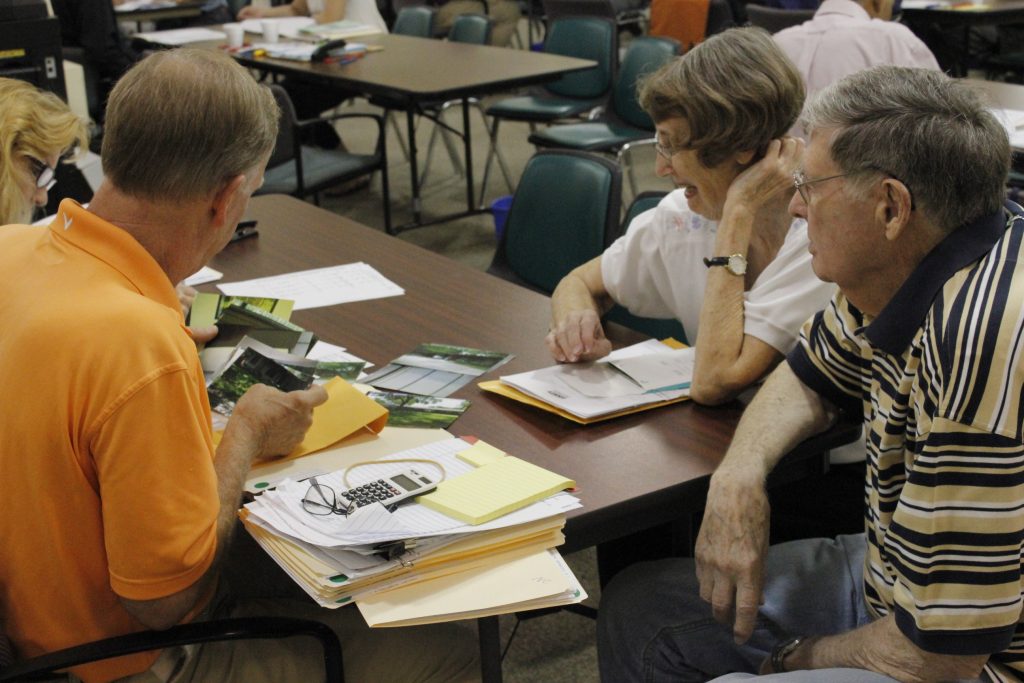 The three members of the board, Cheryl Kunzler, Emerson Sutton Jr. and Thomas Craddock, will hear tens of thousands of assessments over the course of this assessment cycle. They are hearing about 500 appeals per day, at various locations throughout the county. Most of the hearings last less than five minutes.
Although this set of appeals was being heard in South County, when The Call visited Friday morning most of the residents waiting for appeals were from elsewhere in the county. Neither of the two South County homeowners in line had brought any evidence of lower property values other than their belief that their house was now being overvalued.
Residents who are appealing get a three-step process when they show up, meeting with three levels of county appraisers.
They first meet with a county assessor, who goes over their house and the analysis of its value. If the assessor doesn't change the value, the resident can move up to the Board of Equalization, which has its own assessors on staff. They meet with the Equalization hearing officer, who makes a recommendation to the board if the resident chooses to appeal to the highest level.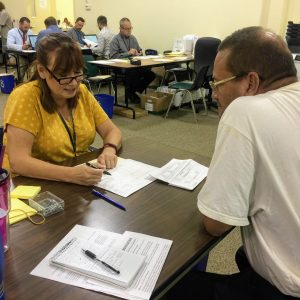 "Some people want to go all the way because they think they can get a lot more if they see us," Kunzler told The Call in between hearings. "We really appreciate when people bring more information."
In hearings viewed by The Call, the residents who didn't have their own counterevidence of their home's value didn't get their values changed.
But at least one homeowner at the hearings got his assessment lowered. Hearing officer Kevin Cleary told one man, "You've convinced me that it's lower than that based on these sales, so I'm going to include that in my analysis."
But others didn't fare so well, including the homeowner The Call accompanied throughout the entire process, Jeffrey Hudacek of the 3700 block of Sunerest Lane in the 63125 ZIP code.
"I go to work every day, pay my taxes, and they keep going up, up, up," was Hudacek's reason for disputing his home value.
Assessors said the value of his one-story brick ranch house rose from $123,500 to $151,100 — an increase of 22.5 percent.
He's made no improvements or repairs to the house, and he feels the neighborhood is getting run down with homeowners not taking care of their property: "It's all going down."
That's in direct contrast to the county, which says it has evidence through home sales that the value of land in the 63125 ZIP code is increasing as first-time and middle-class homebuyers buy more affordable homes, fixing them up and flipping them in some cases. The dirt itself is worth more, county Assessor Jake Zimmerman said.
When Hudacek's assessor Tabitha, who did not give her last name, asked him if he brought any evidence about the lower value, he said, "I didn't bring anything. The paper just said show up."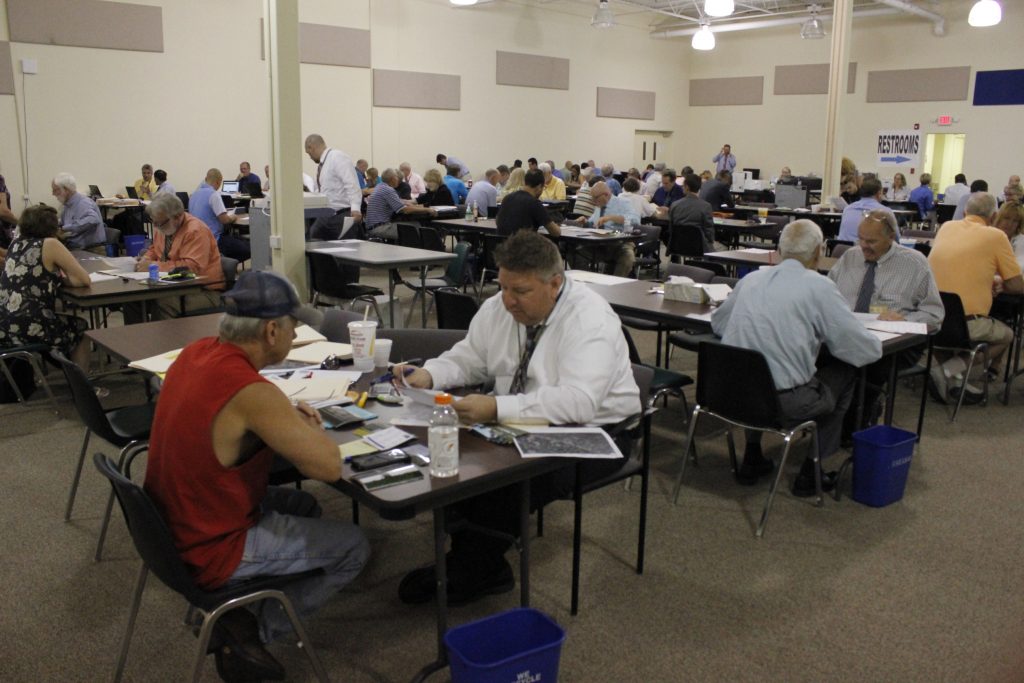 His hearing officer Bob Berry said the county used a comparable sale on his street that showed the house selling for $149,000, although that house was slightly larger than Hudacek's. Tabitha noted that the comparables sold from $139,000 to $180,000, all in the same neighborhood.
"That's our evidence," she said. "You don't have to agree with it, and I understand that."
Tabitha explained that people appealing can bring in printed photos, not digital, or can bring in their own comparable sales, in a printed-out list.
Berry said, "The assessor says he's got evidence of that (higher value). Without any evidence from you, I'm not able to change it."
In the end, Hudacek had to wait to take his case to the Board of Equalization until after lunch. He questioned whether bringing in evidence would have changed things, however.
"If I (brought it in), then they wouldn't look at it — you know how it is," he said.
In one case The Call saw, a resident did bring evidence, but not the right type.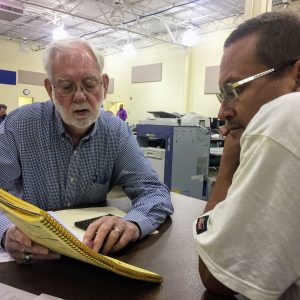 The woman, owner of a house in the 200 block of Ries Road in Ballwin, was disputing whether her house was now worth $132,500, up from $112,400 two years ago. She wanted it valued at $126,000 instead. She's owned the house since 1976, it has the original windows and original siding, and hasn't been updated inside, said the owner, who declined to give her name to The Call.
She brought photos of the outside of the house to show the board, but Kunzler asked her if she brought photos of the inside of the house — which is what she was saying brings down the value: "There's been no additions, no improvements, I've lived there for 43 years — it was one of those original houses built in the '50s," she said.
"It would have benefitted me," the woman added of bringing the evidence.