'Red wave' turns south county crimson
By Gloria Lloyd
News Editor
glorialloyd@callnewspapers.com 
The Democratic "blue wave" expected by some for the election last week didn't happen in South St. Louis County, which instead saw a "red wave" of Republicans elected to Missouri House seats.
In the most competitive race, Oakville Republican Jim Murphy narrowly defeated Mehlville Board of Education member Jean Pretto, an Oakville Democrat, 51 percent to 48.7 percent to succeed the late Rep. Cloria Brown representing the 94th District.
In Oakville's 95th District currently held by Rep. Marsha Haefner, R-Oakville, Republican Michael O'Donnell defeated Democratic candidate Mike Walter 58 percent to 42 percent.
Rep. David Gregory, R-Sunset Hills, was re-elected over Democratic challenger Erica Hoffman in the 96th District with 60 percent of the vote.
And incumbent Rep. Mike Revis, D-Fenton, lost to Republican challenger Mary Elizabeth Coleman, a former Arnold city councilwoman, in the 97th District House race. Revis won election in  a special contest in February that made national news because the district had gone for President Donald Trump in 2016.
Attorney General Josh Hawley defeated incumbent U.S. Sen. Claire McCaskill, D-Kirkwood, and U.S. Rep. Ann Wagner scored a victory over challenger Cort VanOstran despite trailing him early.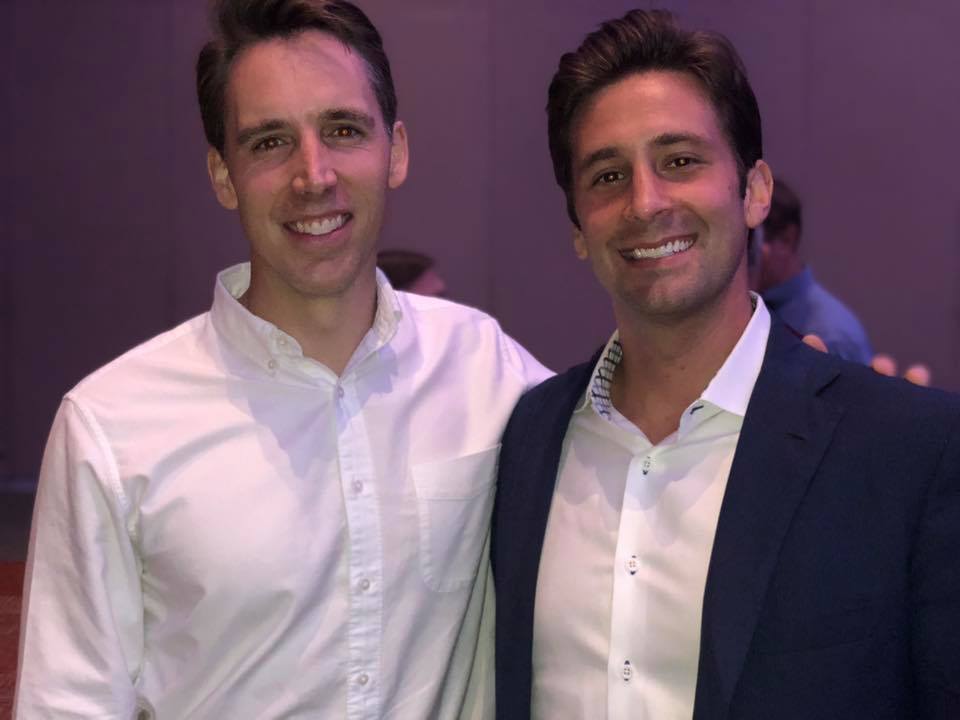 Speaking to the Concord-Lemay-Gravois Republican Club in September, Murphy provided early hints that the "blue wave" might not be all it was cracked up to be.
He recounted how as he knocked every door in the 94th District, not many voters would actually tell him that they were Republican.
"Swing voters listen to you, the Republican voters smile at you," Murphy said. "I'll say to them at the end if I really had a good feeling, 'Are you a Republican?' And 99 times out of 100 they'll go, 'Well, I kind of vote for the person, I kind of vote for the issues, but mostly I vote Republican. I love Trump.'… Polling isn't getting any results from Republicans because nobody will admit they are one. We have been shouted down. They're afraid to say they're Republican because they're going to be put in with Trump. Stop being afraid. We have our values, and our values are worth fighting for."
As for Trump, Murphy added, "We may not like his tweets sometimes, but we love his results — the lowest unemployment in decades… Economic growth that's at 4.2 percent — Barack Obama said 2 percent's the norm. It's not the norm anymore.Trump has a new norm."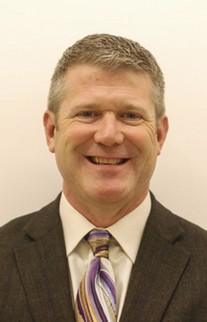 Among the lineup of six local Democrats who started out with high hopes at a watch party at Genesis Banquet Center, only Rep. Doug Beck, D-Affton, and county Assessor Jake Zimmerman won on what turned out to be a long night for Democrats.
Only the most heavily Democratic districts saw incumbents easily win. In the 91st District, incumbent Rep. Sarah Unsicker, D-Shrewsbury, was re-elected.
The one bright spot for Democrats statewide that night was the election of incumbent Auditor Nicole Galloway, who is the only Democratic statewide elected official. She defeated GOP challenger Saundra McDowell 50.3 percent to 44.6 percent.
In St. Louis County, County Executive Steve Stenger predictably won re-election with 56.92 percent of the vote to Republican Paul Berry III's 37.3 percent.
Fenton Fire Protection District's $25 million bond issue Prop F was approved by voters. It garnered 67.8 percent of the vote to 32.2 percent "no" votes, or 9,281 votes to 4,412.
Former St. Louis County Police Department Chief Tim Fitch, R-Fenton, was elected to the 3rd District County Council seat, succeeding 3rd District Councilwoman Colleen Wasinger.
Voters overwhelmingly approved a new sales tax of one-eighth of a cent for the St. Louis Zoo to expand to a new conservation breeding ground in north county. The tax brought home 61 percent of votes.
Voters also passed a slate of proposals to change the St. Louis County Charter. They approved campaign-finance limits for county candidates with 74 percent of the vote. They also approved a "parks protection amendment" that would require the sale of any county parkland to go to a public vote. That passed with 78 percent of the vote.
The Charter Commission ballot measure passed with 55 percent of the vote.
Changes to the Charter were approved with higher vote totals: An amendment changing how budgetary transfers are handled drew 65 percent of the vote, while posting financial information on the county website saw support from 80 percent of voters. A smoking ban on 50 percent of casino floors edged by with 50.8 percent of the vote.
In statewide amendments to the Missouri Constitution, the "Clean Missouri" Amendment 1 passed overwhelmingly with 62 percent of the vote.
Voters had to decide among three proposals to legalize medical marijuana, two amendments and a state statute. As recommended by editorial boards across the state, they chose Amendment 2 over alternatives.
Voters also overwhelmingly approved Proposition B, which gradually raises the minimum wage to $12 an hour by 2023.
But a 10-cent gas tax that had wide bipartisan support failed in both the state and the county. Statewide, 53.6 percent of voters rejected Proposition D.
Voters also narrowly approved changes to how bingo can be advertised.
Click here more results and complete vote totals.