Women in History: New Oakville principal destined to be a teacher, loves job in Oakville
From the very beginning, Oakville High School Principal Tamara Sunkett knew she was destined to be a teacher.
Both of the East St. Louis native's parents were educators, and Sunkett grew up around the education system. Both of her parents were lifelong educators, each spending 40 years working in education.
"So I've been around the schools and that process and that love of learning my entire life," said Sunkett. "I knew immediately that that's what I wanted to do and it was my passion."
Sunkett herself has been involved in education for 27 years. She earned her undergraduate degree in English literature and language at San Jose State University before getting married and moving back to the St. Louis area to raise her family.
Once back in the Midwest, she did her graduate work at the University of Missouri-St. Louis, where she got her master's degree in education leadership before enrolling in the educational doctorate program at Lindenwood University, which she is currently anticipated to complete in June 2021.
Sunkett's first job in education was as an English teacher in the Webster Groves School District, before spending four years as an English teacher in the Riverview Gardens School District.
Her first leadership position came as a middle school principal in the Edwardsville School District, an experience Sunkett described as "amazing." She spent nearly a decade in the Edwardsville School District as both a middle-school principal and an elementary-school principal.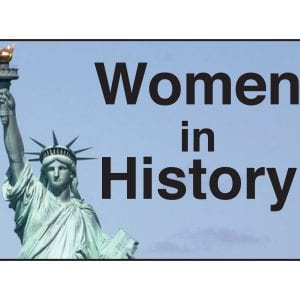 After Edwardsville, Sunkett took a position as high-school principal at Madison Senior High School in Madison, Illinois, where she spent three years before getting a call from Riverview Gardens asking her to come back to aid the district in its re-accreditation efforts, after losing accreditation in 2007.
"My specific role was supporting and supervising the building principals. What I really, really valued about that was I had an amazing team of building leaders and there's somewhat of an excitement about being able to rebuild something and be a part of that and putting in place great things," said Sunkett, who took the position of executive director for leadership in the Riverview Gardens district in 2010. "So… it's a lot of work, it takes a lot of collaboration and it takes a lot of just passion around kind of building the airplane while you fly it."
Her previous positions as a teacher in a more urban district like Riverview Gardens and as a principal in a suburban district like Edwardsville helped prepare her to take on that leadership role.
As executive director of leadership, Sunkett supported and supervised building principals.
"One thing I really have tried to do and really value from each stage has been preparation for the next part of the journey. Coming out of urban education as a teacher and going into a district like Edwardsville, where you know they've had a longstanding history of systems that work and very high-level educational opportunities for kids, really helped me grow and develop in terms of… what best practices look like and how systems are not only developed but sustained," said Sunkett. "That really prepared me for my choice to return to urban education and say here's kind of the playbook and here are the things that work well… And to be able to take those systems… and be a part of a team in urban education to apply those was really exciting."
In 2013, Sunkett was promoted to the position of assistant superintendent of leadership and accountability with Riverview Gardens.
"I got to witness some of the most amazing teachers that I think I've ever experienced. And I say that because of not only their knowledge and their passion around the craft and what we do, what our purpose is and what we do every day for kids… But to watch teachers kind of do that without the full array of tools and resources and things that they need and to do it extremely well," Sunkett said. "There are a lot of days I was just in awe of that work that teachers were doing in the classroom and the work and the leadership that a lot of my building principals were demonstrating just on the daily. They were doing it… authentically and organically and without necessarily all the tools and resources that would be expected."
In 2019, Sunkett made the decision to return to what she termed "suburban education" and accepted the position of principal at Oakville High School in April of last year after former OHS Principal Jan Kellerman retired.
"One of the things that was very, very attractive to me about the Mehlville School District was all the ways in which they've embarked upon that (innovation) through the MyPath program… our students who are participating in dual enrollment or South County Tech and all of those programs," she said. "My vision is how do we move teaching and learning and the learning experience for kids and the opportunities for kids beyond brick and mortar?"
This past month, Sunkett marked eight months as principal at OHS. When not in her office or supporting teachers, she can be found playing basketball and volleyball with students in gym class.
"We've got an amazing, amazing staff and obviously very amazing students. I think what I've most enjoyed is being a part of a school community and a school culture that is still really exciting about doing well and being great," said Sunkett. "It's very obviously a community of care. Our teachers care deeply and you can see that in every moment that they interact with our kids… Our kids are the same way. I see kids being great friends and great comrades and great supports and caring about each other and the school."