By Bill Milligan
For the Call
Former South County legislator Earlene Judd served the state of Missouri from the early 1980s until her death in December 2019 with a sense of humor and goodwill.
Judd began her career of public service in 1981 after Missouri legislators discovered the former District 102 incumbent hadn't met the residency requirements and removed him from office. The finding led to a special election in May 1981. Judd, a Republican, took office on June 2, at a time when the legislative session ended June 30.
"So that was a baptism by fire there," said Earlene's husband of 30 years, John Judd, who now serves as the Tesson Ferry Township Republican committeeman and the district director for Rep. David Gregory in the 96th District.
Judd's opponent in the special election was a man who accidentally ran over one of his Lemay constituents, killing him in the process. The man lost an election in November 1980, but Democrats nominated him again.
"The whole community was aware that he had this unfortunate accident," Judd said. "We were surprised the Democrats put him up again. It was providential for her that the Democrats nominated him."
After a redistricting, Judd narrowly lost her bid for re-election in November 1982 to Joe Treadway. He held the seat until term limits forced him out of office in 2002.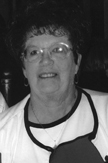 Judd never ran again, but during her time in office, she was most proud of her efforts to help people with disabilities. When the director of St. Louis State Hospital told the Legislature that he needed $1 million to upgrade the facility, freshman legislator Judd worked with Tom Eckhardt, a Democrat, on the floor of the House to move that sum to the Department of Mental Health appropriations budget and designate it for the hospital, her husband said.
"Today, that isn't done anymore," John Judd said. "You don't move appropriations money on the floor. They were freshmen, they didn't know what they were doing. Back in 1981-82, a million dollars was real money. Obviously the money stayed in through the process in the Senate."
After Judd's time in Jefferson City was over, she continued her activism at a more local level in South County.
"As so many people do that are former reps, Earlene decided to get involved in local politics," her husband said.
She ran successfully for Lemay Township committeewoman in 1984. She ran for committeewoman in 1988 and was an alternate delegate at the national Republican convention for George H.W. Bush in 1988. She was a full voting delegate to the national convention for Bush in 1992.
That year also marked the last time Judd ran for committeewoman of Lemay Township. The next step after the local committee post was the state committee. The state has 34 Senate districts, so there were 34 men and women from each of the 34 districts. She represented the 1st Senate District for a term from 1988-1990.
In 1981 former County Executive Gene McNary appointed Judd to the county Highways Department board, which oversaw the head of the department.
After Judd left the Legislature in 1983, then-Gov. Kit Bond asked her to serve as the assistant manager of the South Kingshighway branch of the Department of Revenue. She worked her way up to branch manager until 1995, then became a field coordinator. Field coordinators oversee a dozen offices of the Department Of Revenue throughout the state. She would go to one office, audit them for a day and then move on to the next, until she retired in 2002.
But of all Judd's volunteer activities, she got the most satisfaction out of serving as president of the South County Citizens Police Academy Alumni Association. She led that organization from 2009 through 2011.
"She really built it up to a very thriving organization," said her husband. "She was a good salesperson; she got a lot of people into the organization. At the end of 2011 she had to step back and help former state Sen. Jim Lembke in his re-election."
Judd really enjoyed the Citizens Academy.
"She kept those friends for the rest of her life," her husband said. "After she got out of a leadership role, she went back every year to their banquet. She was the one that started their annual banquet. They award the Officer of the Year at that banquet. There are two precincts in South County. That's what that organization is about, serving those two precincts, trying to help those two precincts. Officers would get a monetary award from that organization."
When John Judd looks back at the good times with his wife, he particularly remembers how Earlene enjoyed a good joke as well. The night he hit his "80-and-out" with the state where he could retire in 2012, she served him a suspicious-looking green drink.
"I could legally retire, so she said she was going to kill me off so she could collect my retirement," John Judd said. "She got the biggest kick out of that… I sure do miss her. She had that green drink and a balloon, but I remember the green anti-freeze looking drink. As the surviving spouse, she would have gotten my retirement at that time. She was planning my demise. I never laughed so hard in all my life."