Woman found dead in quarry identified; police still consider death suspicious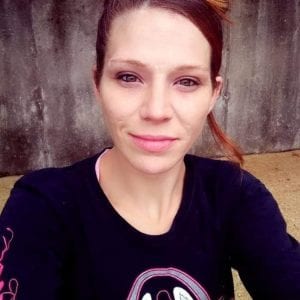 Police have identified the woman whose body was found in a South County quarry last week.
Stephanie Steiner, 34, of the 8400 block of South Broadway in St. Louis, 63111, was found dead Thursday in the Ruprecht Quarry at 3910 Paule Ave., near Interstate 55 and River City Casino Boulevard.
The person who found the body called it in as a potential drowning at 12:33 p.m., a spokesman for the St. Louis County Police Department said.
It is still unknown how Steiner died. A pending autopsy will tell police more, a spokesman said.
It is also unclear when she might have died. The St. Louis Search and Rescue Facebook page posted that Steiner was missing March 10. A comment on that post from a woman who says that she's Steiner's mother says that Steiner had been missing since Feb. 8. The post said she was last seen on South Broadway. Later posts go on to say that police just told Steiner's mother Tuesday of the positive identification.
Another person wrote on the post that Steiner left a house and then was never seen again.
It was the second suspicious death of a woman in Lemay in a span of just over a week, after a previous suspicious death by Jefferson Barracks March 20.
Police said the deaths are unrelated.
The quarry is a 50-acre site located on Mount Olive Road, west of Lemay Ferry Road. Most of the interior of the site consists of a large quarry depression that is shown as water on Google Maps.
The Mehlville Fire Protection District, Lemay Fire Protection District and Missouri State Highway Patrol assisted at the scene.
The county department's Bureau of Crimes Against Persons is investigating.
To remain anonymous or potentially receive a reward, witnesses can contact CrimeStoppers at 1-866-371-TIPS(8477) if you have any information regarding the incident.