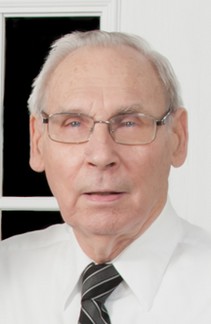 Healthy Living
By Carl Hendrickson
My wife, eldest son, three of our grandchildren, and I attended the Pompeii Exhibition at the St. Louis Science Center. According to an eyewitness account by the Roman writer Pliny the Younger, Mount Vesuvius erupted in August 79, burying Pompeii's inhabitants in volcanic ash, and 1,500 citizens perished.
The people of Pompeii have me thinking about my own brush with mortality last year. I spent a week at Mercy South with pneumonia, then months recovering at home. I missed Call deadlines because I did not have the stamina to sit at my computer and compose columns. The residents of Pompeii did not expect to die that day over 2,000 years ago, and I did not expect to be seriously ill a year ago.
We never know.
The good Lord gave me another 12 months of life. Over that time, I have attended winter and spring piano recitals of our eldest granddaughter. I have seen two Catholic granddaughters make their confirmation.
My wife, Saralou, and I attended graduation ceremonies of two grandchildren who finished middle school and are entering high school. Saralou and I spent my 82nd birthday on a Caribbean cruise. And I have had the pleasure of writing several columns for Call Newspapers.
Do I have another 12 months? Do you? We never know. Let us not waste this time.
What is on your "bucket list"? I had skydiving on mine, and I jumped out of a plane on my 70th birthday. I have written about and spoken to groups about stepping outside my "comfort zone," literally.
In past articles, I have encouraged readers to complete their memoirs. I have written my life story for my children and grandchildren.
Do you want to take a Mediterranean cruise and see the site of Pompeii firsthand? Or is there another location or trip on your bucket list?
We are in another political era. Are you satisfied with your representation? If so, support it. Dissatisfied? Then support challengers or do as I did and become one yourself.
Visit a friend or relative that you have not seen in a long time. I know we communicate on the internet today, but a personal visit is much more rewarding.
Hopefully I will be around another year, and this time next year I can write about what I have done with the 12 months the good Lord has given me. Hopefully you will be around to read my article. Best of luck over the next year on your journey of life.