'The final chapter' is writing your obituary
Healthy Living
by Carl Hendrickson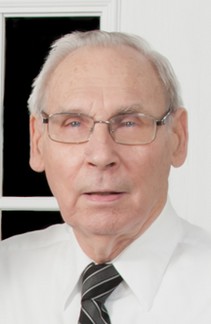 We now are in the second month of a new year. Have you begun working on new goals for this year?
In past articles, I have suggested as a goal to write your story for children, grandchildren, other relatives and close friends. Last month I attended a program sponsored by SAJE Senior Ministry on setting one's story to paper.
SAJE is an ecumenical ministry sponsored by several churches in the Crestwood/Sunset Hills area for the purpose of enriching the lives of senior citizens.
I wrote my story in 2011, but I wanted to get information that I could share with readers in future articles since I encourage them to write their stories.
And my story is still incomplete. As the speaker pointed out, the last chapter of one's autobiography always is left out.
But should it be?
My wife has suggested that I write my death notice. Perhaps Saralou, as my caregiver, knows something that the doctor does not.
So, my goal this year is to write my final chapter, my obituary.
Some readers may consider this morbid. But there is a growing trend in writing one's own obituary. And there are good reasons to do so.
First, it will relieve Saralou and my children in the time of their grief from having to do so. Second, it will relieve the Call editor from having to research my life and write a few glowing (at least I think it will be positive) remarks about me and the life I lived. It is not an easy task to put together one's obituary after death.
Third, you will know it is accurate, or at least as accurate as you remember. Fourth, you get to say the final word. Writing one's own obituary guarantees that you are in control of your final words. You decide how others will see you after death.
Those who have written their own death notices say it is therapeutic.
We all received a terminal diagnosis the day we were born. Yes, we are mortal. Writing one's own obituary can be a way of dealing with death, often a very painful subject.
In writing one's final words, focus can be on what is missing. Is there something in one's wish list that has yet to be achieved? You are not dead. There is still time.
Finally, you can decide how much you want to spend and make provisions for this expenditure.
Obituaries can run into the hundreds of dollars. You may decide that this is too much and just leave a very short obituary.
This year I shall work on my obituary. I turned 82 last month. I now have lived longer than my father. However, my goal is to live longer than my mother, who passed away at age 98. So it will be awhile before readers see what I have written!
Editor's note: Although we appreciate Rep. Hendrickson's thoughtfulness in writing his obituary in advance to give us less work, we look forward to many more years of his columns and hopefully no need to publish his obituary for decades to come.