Sunset Hills mayor breaks tie to approve gas station/car wash at Econo Lodge site
Whether they like it or not, residents along East Watson Road and Lindbergh Boulevard will have new neighbors after the Sunset Hills Board of Aldermen voted Tuesday night to approve the construction of a Tidal Wave Luxury Car Wash on the site of the present-day derelict Econo Lodge.
In the culmination of a nearly three-month-long battle, aldermen split 4-4 on two bills approving the gas station and car wash, with Mayor Pat Fribis casting the tie-breaking "aye" vote on both. The bills approved the amended development plan and conditional-use permit for Tidal Wave to be built at 3720 S. Lindbergh Blvd.
Ward 1 Alderman Dee Baebler, Ward 3 Alderman Nathan Lipe and both Ward 4 aldermen, Mark Colombo and Thompson Price, voted to approve the bills while Ward 1 Alderman Ann McMunn, Ward 3 Alderman Kurt Krueger and both Ward 2 aldermen, Casey Wong and Steve Bersche, were opposed.
The original proposal had Tidal Wave open 24-hours, but it will now be open from 5 a.m. to 1 a.m. after the board approved an amendment.
Along with the full-service car wash and gas pumps, the car wash development will also include a drive-thru Smoothie King, a Kaldi's Coffee and donut shop, as well as a "convenience market," which the developer says would be more upscale than the average convenience store.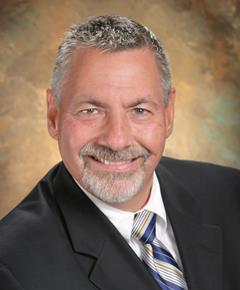 Brandon Harp from Civil Engineering Design Consultants originally presented the plan for Tidal Wave, an all-in-one luxury car wash, convenience store, gas station and drive-thru restaurant, to the Planning and Zoning Commission in June. The panel voted 6-2 to recommend the proposal to the Board of Aldermen, where it faced criticism from both residents and some aldermen.
"This area in my mind is pretty much the centerpiece of Sunset Hills," resident John Lieber said during public comment Tuesday. "I think waiting for some other type of project which would be a little more compatible with our city plan…would be much more preferable."
However, some aldermen were ready to see the Econo Lodge go. Alderman Price was clearly exasperated during the two-and-a-half-hour discussion on the bills.
"I'm concerned that in five or six years, we're going to be sitting here with that same building if this doesn't get approved, and the same people are going to come up here and say, 'Why haven't you done something about this?'" Price said. "I for one am not willing to take a chance on it sitting there for the next five, six or seven years because some of us thought that maybe there could be some problems."