St. Louis region drops out of the top 20 metro areas in the United States
By Gloria Lloyd
News Editor
news3@callnewspapers.com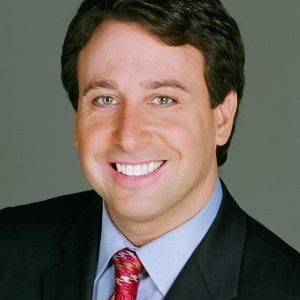 The St. Louis region has dropped out of the top 20 metro areas in the United States as St. Louis County has shown a trend toward losing population.
St. Louis swapped spots with Baltimore as the 20th-largest metropolitan area in the country, with St. Louis falling to 21st in new statistics released by the U.S. Census Bureau March 22.
St. Louis city showed one of the largest drops in population of any county in the country since the 2010 census, losing more than 4,500 residents.
The latest data estimates the population as of last July for 382 metro areas and 3,142 counties.
St. Louis County is slowly losing population, dropping 2,228 residents from the 2010 census count to 996,726 as of the latest figures. From 2016 to 2017, the county population dropped by roughly 1,800 people.
At the same time that St. Louis County lost residents, St. Charles County gained more than 4,500 residents. Since 2010, St. Charles County has grown 9.7 percent. Jefferson County dropped between 2016 and 2017, but has grown since 2010.
Overall, St. Louis County is aging, with more residents over the age of 65 and fewer under the age of 5 than in 2010.
St. Charles County has seen similar drops in younger residents and gains in older ones, but it has surged past St. Louis County in overall growth.
Building permits also tell the tale. St. Charles County saw 2,341 building permits issued in 2016 compared to the 1,635 of St. Louis County.
But St. Louis County Executive Steve Stenger said his county is in an "unprecedented economic boom" since 2015, with companies investing in $5 billion in capital improvements, expansions and new construction.
Those investments generated more than 5,700 new jobs and kept more than 30,000 others in the county, he said.
"Since I took office in 2015, our administration has aggressively worked to make the county a more safe, prosperous and attractive place to live and work," Stenger said in a statement, pointing to the new countywide police funding from Proposition P.
Read on for web-exclusive content. 
Since crime is an issue that affects whether people move to an area, Stenger said the new countywide sales tax for police and public safety, Proposition P, should make the county safer and build on that economic boom.
The county executive pointed to the "tremendous growth and expansion" of technology-oriented businesses, including Centene and World Wide Technologies and the agricultural technology-focused businesses in the 39 North plant science district in Creve Coeur as examples of how the county can attract and retain young professionals.
The Census Bureau pointed out that in 1960, St. Louis was the ninth most populous region in the country. It now has 2.8 million people. Since 2010, the city population has dropped 1.4 percent to about 308,000, or roughly 4,500 people.
Overall, the St. Louis metro area is slightly growing thanks to growth in St. Charles and a few other Missouri counties, but much slower than others in the top 20. Besides the county's declining population, the city dropped 2.5 percent from 2010 to 2016, and even more last year.
Nationwide, the fastest-growing area is Dallas-Fort Worth-Arlington in Texas, which added 146,000 residents last year. Among counties, Arizona's Maricopa County added the most people with 74,000 new residents.