Special prosecutor assigned to probe if Trakas violated Charter requirements
By Gloria Lloyd
Staff Reporter
news3@callnewspapers.com
A special prosecutor is investigating whether 6th District County Councilman Ernie Trakas, R-Oakville, is violating the county Charter's requirements for office by serving as an attorney for public school districts.
County Circuit Judge Douglas Beach assigned St. Charles County Prosecuting Attorney Tim Lohmar to investigate the case due to a conflict of interest with St. Louis County Prosecuting Attorney Robert McCulloch.
Trakas was one of the council members who voted last year to reduce McCulloch's pension, reversing a decision the council had unanimously made a year earlier.
As an attorney, Trakas has continued contract work for public school districts around the state since taking office, although none in St. Louis County. He interprets the Charter as barring council members from full-time employment for state or local governments, rather than contract work for school districts.
If Lohmar finds that Trakas' contract work for schools counts as a conflict of interest, Beach could decide that Trakas has already vacated his council seat by violating the Charter's requirement that council members not work for other layers of government.
Trakas has called the entire process a "political witch hunt" orchestrated by St. Louis County Executive Steve Stenger, a McCulloch ally. Among other things, Trakas and other members of the council sued Stenger last year in a battle over who controls hiring and money in the county.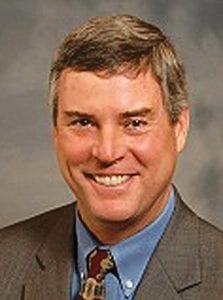 McCulloch and Stenger are Democrats.
Like Trakas, Lohmar is a Republican.
But that is not their only connection: Trakas once served as the attorney for the Fox School District under then-Superintendent Dianne Critchlow, and Lohmar was the appointed special prosecutor who decided there wasn't enough evidence to prosecute Critchlow for a state crime.
McCulloch and Lohmar have since partnered to try to strengthen public corruption laws so that officials like Critchlow could more easily be prosecuted.
It was unclear at press time exactly when Lohmar was appointed or how long he has been investigating. Trakas said he found out in January, but he believes the decision might have been made as early as December — soon after McCulloch first turned the case over to Beach.
McCulloch's spokesman, Ed Magee, said that once the St. Louis County prosecutor turned the case over to the judge, McCulloch no longer has anything to do with it. The final decision will not be McCulloch's to make.
When Trakas learned the judge had appointed Lohmar to investigate, the councilman said he hired an attorney through his campaign and "I really have been hands-off since then."
Initially, Trakas told the Call that he didn't believe that Beach would appoint a special prosecutor. Instead, he thought the judge might drop the issue.
"If it has no legal merit, as in this case, why on earth would you bother appointing an investigator?" Trakas said at the time.
With a special investigation underway, however, Trakas said he still sees the claims of a conflict as bogus.
"The judge is going to do what a judge is going to do, but my position on the legal merit of the claim hasn't changed," Trakas said. "I've hired counsel who is handling it. And I fully expect that whatever happens, I'll still be in office."
McCulloch said he learned of the possible conflict when a television reporter brought it to him. He believed the allegation could have merit, but he recognized that he had his own conflict of interest due to the council's pension vote weeks earlier.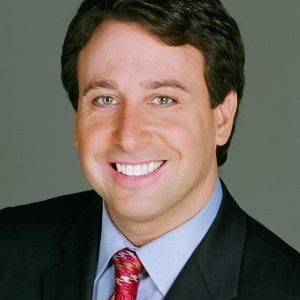 The council, including Trakas, voted 6-1 Nov. 28 to roll back an increased county pension that the council had unanimously approved for McCulloch a year earlier.
The council folded the legislation into a bill aimed at shoring up the county retirement fund by making changes to it for new employees, including raising the retirement age, boosting employee contributions and increasing the years until vesting.
"You should at least have the decency to hold a straight up-or-down vote," McCulloch wrote to the council about the decision to include his pension in the retirement fund vote.
Before the vote, Trakas described the relationship between him and McCulloch as cordial.
Trakas blames Stenger, who he has also accused of orchestrating the recall campaign against him. Stenger responded to that contention by bringing up Trakas' own conflict-of-interest case.
"His bigger problem with respect to his council seat, which also has nothing to do with me, is that a circuit judge had a special prosecutor appointed to deal with the issue of whether Ernie has violated the Charter by being employed by a school district, which is a political subdivision of the state other than St. Louis County, and whether that has caused him to vacate his seat," Stenger said. "That is an issue that is between him, the judge and the special prosecutor. And I have nothing to do with the judicial branch."