Small-business relief grant is open to apply by May 31
St. Louis County businesses can apply for $15,000 grants if they have been affected by the coronavirus pandemic, ahead of a Sunday deadline.
The $17.5 million in the Small Business Relief Grant program will be distributed equally among the seven County Council districts, with each council member awarding $2.5 million in grants with the help of municipal mayors. The money comes from the county's $173.5 million in federal funds for COVID-19 response.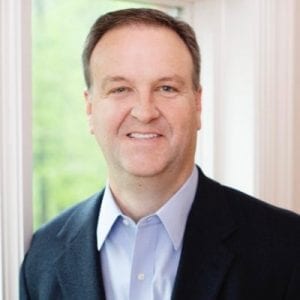 The county postponed the deadline for the program to 11:59 p.m. Sunday, May 31, just days before that original May 17 deadline and after County Council members told The Call they were frustrated with their inability to get answers to basic questions about the program. County Executive Sam Page announced the program May 1.
The change came in part due to demand: 2,654 applications had been received at the time the grants were postponed, with more expected from the more than 30,000 businesses in St. Louis County.
Council members will decide who gets the money by June 15, then forward those recommendations to Page's office.
Businesses must apply for funding in the district where their business is located and must have 50 or fewer employees to qualify as a small business under the grant. Nonprofits and churches can also apply.
Initially, the county said companies must have been closed during the ongoing COVID-19 stay-at-home order to get the money. But the rules have changed so that any business affected by the pandemic can apply.
The county also initially said that the grants were only open to businesses that did not receive other federal funding. But that has also changed, and now those businesses are eligible.
How decisions will be made
After council members submit their choices June 15, an outside accounting firm will confirm that applicants meet federal guidelines on how the money can be spent. Applicants can't be owned by someone who is an appointed or elected official in St. Louis County, a restriction that covers both the county itself and municipalities. If a business is in a city, the mayor has to sign off on the grant recommendation.
Beyond that, awarding the grants is completely up to the discretion of the individual council members, with little guidance on what they should be looking for. That is one of the aspects of the program that council members on the Special Committee for Oversight of the COVID-19 Funding and Expenditures questioned when they met for the first time.
"The regulations are a bit vague to me," said 1st District Councilwoman Rita Days, D-Bel Nor, during the May 5 meeting, later adding, "More specificity in terms of that is probably something that I'm going to need."
The Call talked to each of the three council members with some parts of South County in their district — 6th District Councilman Ernie Trakas, R-Oakville, who has most of South County, most of which is unincorporated; 3rd District Councilman Tim Fitch, R-Fenton, whose district has Sunset Hills and parts of Crestwood and Concord; and council Chairwoman Lisa Clancy, whose 5th District includes Crestwood, Grantwood Village and part of unincorporated Affton.
Each of the seven council members has one full-time legislative assistant.  Trakas called it "absurd" on the part of the county to believe that those 14 people could handle the task of turning around recommendations on all the applications within two weeks.
"I appreciate the idea that the council members would be the gatekeepers so to speak or the decision maker, but from a practical standpoint, you're talking about seven council members with one assistant each compared to a county that has over 4,000 employees," he said.
To sift through hundreds of applications, each of those three council members are setting up "task forces" that will read through the applications, figure out if businesses are eligible and then decide whether to give them money and how much.
But not every council member has been as active. Fitch said he asked his mayors whose cities overlap into other districts what their council members had done, and some said other council members had been actively engaging the business community while others had not.
Trakas had the unique challenge of only having four mayors he could tap to serve on his task force. He filled out the rest of the volunteer committee of about a dozen people with representatives of the South County and Lemay chambers of commerce, among others. He split the dozen members into three "subgroups" in the district, and each of those small groups will only consider applications in their own geographic area: Lemay, Affton or "Southern District 6" with Oakville and the Mehlville area. The Lemay subgroup will have two representatives from the Lemay Chamber of Commerce. Above the task force, he's got an "executive team" made of large organizations that aren't eligible for the grants.
Chambers of commerce are nonprofit groups that are eligible to apply themselves, and Trakas said those applications will bypass the subgroups and go straight to the executive committee. He doesn't expect the chambers to recuse themselves if the applicant is a member of the chamber, however, because that would be too difficult with so many businesses being chamber members, and "we have to trust in good faith" that the chambers are making honest decisions on quality of applications. If a subgroup member has clients who applied, those applications will go to a different subgroup.
Trakas said he isn't providing any guidelines on how to select applicants to his groups beyond those the county has offered so far. But he believes his task force will do some "serious vetting" while reading through the applications.
"Decisions will be made, and God willing, they'll be the right ones," he said.
Fitch has two groups working on the project consisting of business owners who are ineligible because their businesses have more than 50 employees, nonprofits like Circle of Concern in Valley Park, executive directors of chambers of commerce and some city officials.
Already, Fitch has found that at least one applicant applied whose business is in Fenton but on the Jefferson County side, so his groups will make sure that any applicant is located in St. Louis County.
But aside from those basic eligibility requirements, Fitch said he told his review team not to deny anyone that genuinely asks for and needs the money, even if that means he recommends more than the $2.5 million in funding.
"We're not going to deny anybody," Fitch said. "I've got more than $9 million worth of requests, so when we send this into the county executive's office with $9 million, if he's going to cut it back to $2.5 million he's going to have to decide how he's going to do that."
If the $2.5 million allotted was evenly split between the roughly 800 businesses in the 3rd District who have applied so far, Fitch estimated they would each receive $3,200, which wouldn't be enough.
"My recommendation would be that every council member submits everyone that's qualified per the rules that they came up with and then it will be incumbent on the county executive to tell these businesses no, you only get $2.5 million per council district so here's your $3,200 check," Fitch said. "We're out of it at that point."
When Page announced the grants, he said that if council members submit more proposals than the $2.5 million, the accounting firm will pare down the proposals so that each business receives less.
Trakas said he hadn't heard of Fitch's plan but thought it had merit.
"It's not a bad idea, let them decide who's worthy and who isn't," he said. "Either way, there are insufficient funds devoted to it."
Clancy said she is going to develop an evaluation rubric beyond what the county has outlined that will help "make sure we are making the greatest impact." She's already received more than 200 applications in her district.
"It is going to be a very tough decision, it's going to be competitive" to choose among the businesses, Clancy said. She has a task force with all the mayors and chamber directors in her district, unless those directors are applying for funding themselves.
Some of the mayors' takes on how the money should be allocated were thought-provoking, Clancy said. One mayor thought everyone who applied should get something, even if it was only $500. Another mayor said that wouldn't make a difference and that fewer grants of larger amounts should be awarded.
Clancy said no one will be disqualified if they've received other federal funds, but she will be looking at that question to see if anyone has been "left behind."
"We want to help people, we want to help as many people as possible, but we also want to make decisions based on where we think we're going to make the most positive impact," she said.