Mercy opening new $54 million cancer center on St. Anthony's campus
Mercy announced plans Tuesday to build a new $54 million cancer center on the campus of St. Anthony's Medical Center, which was taken over by Mercy last year.
The new cancer facility will include a connector to the hospital and is expected to open by summer 2019. The 70,000-square-foot, two-story, standalone cancer center will require the reconfiguration of roads on the St. Anthony's campus.
St. Anthony's will change its name Oct. 1 to Mercy Hospital South.
"When St. Anthony's and Mercy officially joined together one year ago, and when we first announced the affiliation agreement 15 months ago, we promised to listen to our community to determine how we could best serve everyone," said Mike McCurry, St. Anthony's president and Mercy executive vice president and chief operations officer, in a news release. "Part of what we learned was our community needs expanded access to primary care and would benefit from improved, comprehensive cancer care."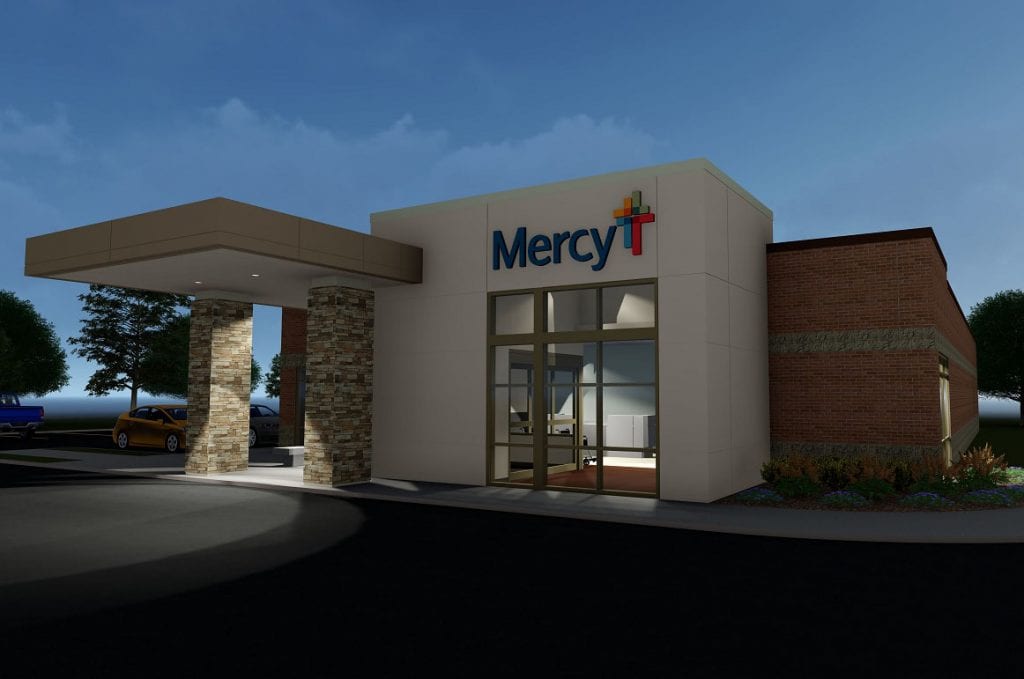 Like the existing Siteman Cancer Center operated nearby by Barnes-Jewish Hospital and Washington University School of Medicine, the new Mercy cancer center will be a one-stop shop for cancer patients, with new oncologists and surgical specialists on hand in one place.
"As part of the affiliation agreement, Mercy committed to invest significantly in St. Anthony's facilities," St. Anthony's board Chairman Winthrop Reed said in the release. "We are excited to move forward with this new cancer care center as the next step in fulfilling that promise."
The hospital system will also build nine new Mercy Clinic primary-care locations in the next two years in south St. Louis County, Jefferson County and Monroe County, Illinois, at an estimated cost of more than $20 million. The first new buildings will open in 2018 or 2019.
The first locations will be in Barnhart at 1700 Old State Road M and in Hillsboro at 10450 Business 21, both in Jefferson County. Possible locations in south county have not yet been announced.