Mehlville student saves school's Art Club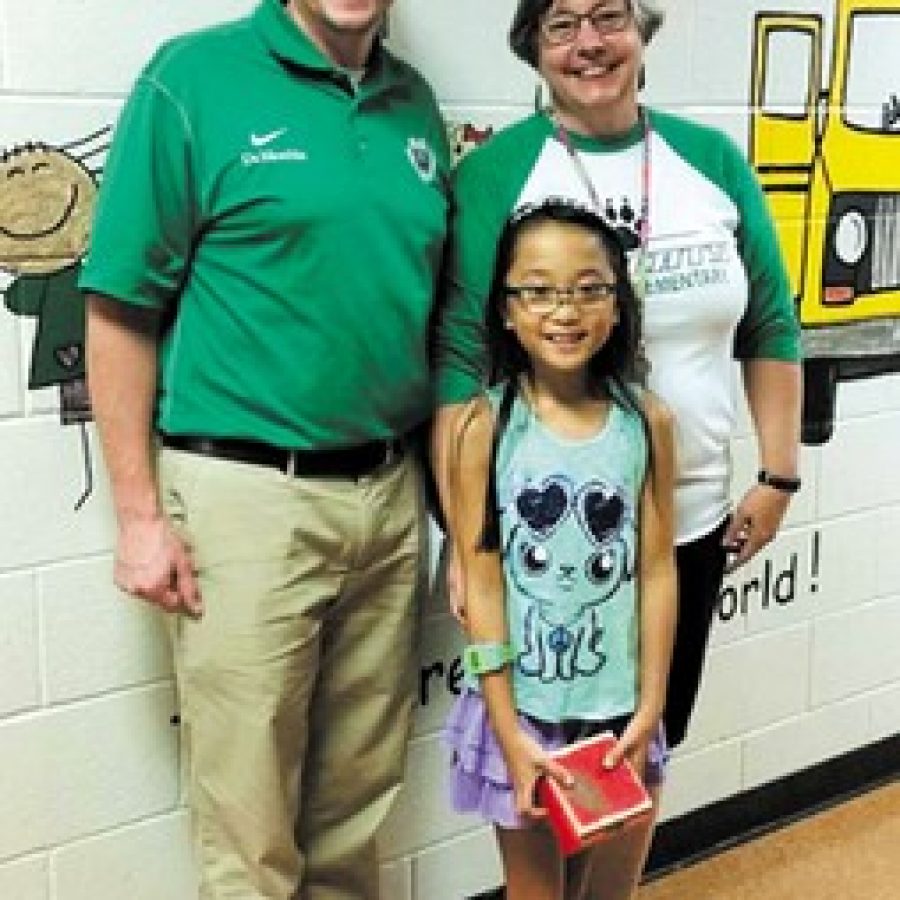 When a Wohlwend Elementary fourth-grader learned that most Mehlville School District after-school clubs would be cut this year due to budget reductions, she raised more than $200 through a lemonade stand so Wohlwend can keep its Art Club running.
Samantha Wetteroff, 9, the daughter of Erin and Brian Wetteroff of Oakville, recently presented the money she raised to Principal Dave Meschke and art teacher Amy George.
The Wohlwend parent-teacher organization, Wohlwend Wildcat PAWS, voted to add some money to Samantha's to fully fund the club since she raised more than half of the money needed to pay for the teacher stipend.
"She didn't do this for any recognition, but merely for her passion for the arts," Erin Wetteroff said. "We told her that there wasn't any guarantee the Art Club would be brought back, but she just said, 'I will still give my money to the art program through school then — they will still need the money, and I do art during the day, too' … She knows the true reward is knowing she worked hard for something she believed in, no matter the outcome. It just so happens she got the Art Club back."