A little more than a year after the firefighters' union in the Mehlville Fire Protection District pledged to work with the Board of Directors after a dozen years of acrimony, the board and union are collaborating on the district's largest across-the-board pay raise in 17 years.
At the time of the official end to the infighting in November 2017, MFPD and union leaders both said they hoped to usher in a new spirit of cooperation at the fire district. And now residents are getting a chance to see that in action.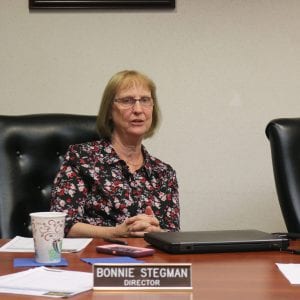 MFPD firefighters will receive a 2019 raise of 2.9 percent, which is more in one year than they have received since 2002. Last year, the MFPD gave 1.7-percent raises, in 2016 the district gave 1.5 percent, and no raises were given in 2017 and 2015.
The string of smaller raises predates the current board of Chairman Aaron Hilmer, Treasurer Bonnie Stegman and Secretary Ed Ryan. Hilmer and Stegman took office in 2005, and Ryan took office in 2007. Ryan is up for re-election for a third term this year, but so far is unopposed.
Unlike many governing boards, the MFPD board chooses to only negotiate with employees in public, at open meetings.
And the board unanimously approved some of those changes last month after conferring with the union.
At the Dec. 5 MFPD board meeting, shop steward Ty Cardona of Mehlville Local 2665 of the International Association of Fire Fighters talked with the board about changes he had proposed to the district's EMoPP, or employee manual. Two of those three changes were ultimately approved at the Dec. 19 meeting, plus the raise.
MFPD union employees have not operated under a memorandum of understanding, or MOU, since Dec. 31, 2002.
In September 2007, the board voted unanimously to adopt an Employee Manual of Policies and Procedures, or EMoPP.
The employee manual covers such policies and procedures as probation, personnel reduction, termination, salaries, benefits, minimum manning requirements, unscheduled overtime, trade time, promotional guidelines, grievances, educational benefits, leaves of absence, sick leave, workers' compensation and discipline.
Stegman led the Dec. 5 meeting in Hilmer's absence and discussed three changes suggested by the union and Chief Brian Hendricks.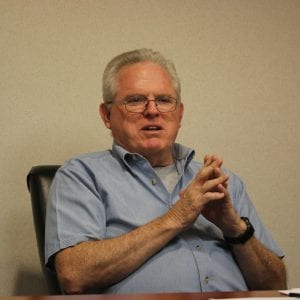 The union asked for an increase in the defined-contribution rate for pensions, but Stegman said that request wasn't financially feasible.
"Unfortunately at this time with the old pension that we're still trying to fund, we just can't do that one," she said, adding that the board was also giving the larger raise this year.
A decade after ending the district's defined-benefit pension plan in favor of a defined-contribution plan, the fire district is still paying nearly $1 million a year to recipients of the old plan.
Out of a $21.7 million 2019 budget, the district is slated to spend $907,000 on pensions under the terminated defined-benefit plan and $1.08 million for the current defined-contribution plan.
The district is also adding a personal day.
The fire district historically has only offered sick days and vacation days, which does not leave any room for employees who have to take off time for sick family members or other emergencies that aren't actually their own illness.
"One of the hurdles we have is that we have a young department, we have a lot of employees with small kids and as you know, you wake up on a Tuesday and the baby's been up all night and as it stands, it puts our employees in a pretty difficult spot," Hendricks said. "They have no choice, how are we going to get child care?"
So the chief proposed that the fire district offer a yearly personal day that can be used for any reason and at any time other than double-time days and the days surrounding them. Older employees without children will be able to schedule it in advance if they want to use it. If an employee doesn't use the personal day in a year, it will not roll over but the employee will be compensated $400 for perfect attendance.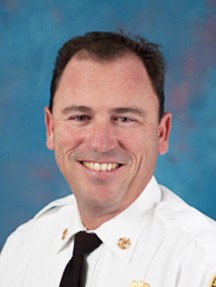 "The struggle that we face is it's very difficult for us to set budgets when we don't know how many people are going to have perfect attendance, how many people are going to utilize the personal day — there is an expenditure to the district with the additional $400, but it also saves us with unscheduled overtime if the employee does not use a personal day," Hendricks said. "It saves us a little, but there is an expenditure."
Another change would allow an employee who has a family situation that would qualify under the federal Family and Medical Leave Act, or FMLA, to draw on their bank of accrued vacation time for the next year if they need a lot of days off.
"This is for the employee whose son, daughter, wife, whatever, suffers something that requires our employee where they just have to be there with them in the event of an unforeseen medical emergency in life that would fall under FMLA," Hendricks said. "My daughter has to have surgery, it came up pretty quick, I don't want to call in sick because I'm not sick… It puts the employees in a bad position, and (Deputy Chief) Kent (Snelson) can testify to it because he's the one who takes the calls at 7 o'clock in the evening and it's like — some of the employees will tell the truth, they'll be like listen, I'm not going to lie because it's not in me, and they'll tell the truth. This fixes that."
The policies are designed to reward the 90 percent of employees who do not take advantage of the system, Hendricks said.
The board also approved a change to the $1,600 perfect attendance bonus. Under the change, after the first day an employee is absent, he or she is docked $800, then the second $800 for a second occurrence. If employees are absent more than four times due to sick leave, they will also forfeit the next year's attendance bonus.
The union and the board also agreed that in the future, the union will try to bring its proposals to the board in the first half of the year so that the administration can better plan budgets.
"We're not going to hold anybody to it, but if we could have a gentleman's agreement to bring union proposals during a specific time of the year, that will give the board plenty of time to consider them and administrative staff time to make changes to a budget," Hendricks said.
Stegman summed up the growing pains of the situation, "It's a new process."
"It's new for you, it's new for us," Cardona said. "I have no idea how to play the game, just trying to do it respectfully."