Mehlville fields versatile, hard-working team
Mehlville softball team to have 'element of surprise' this year.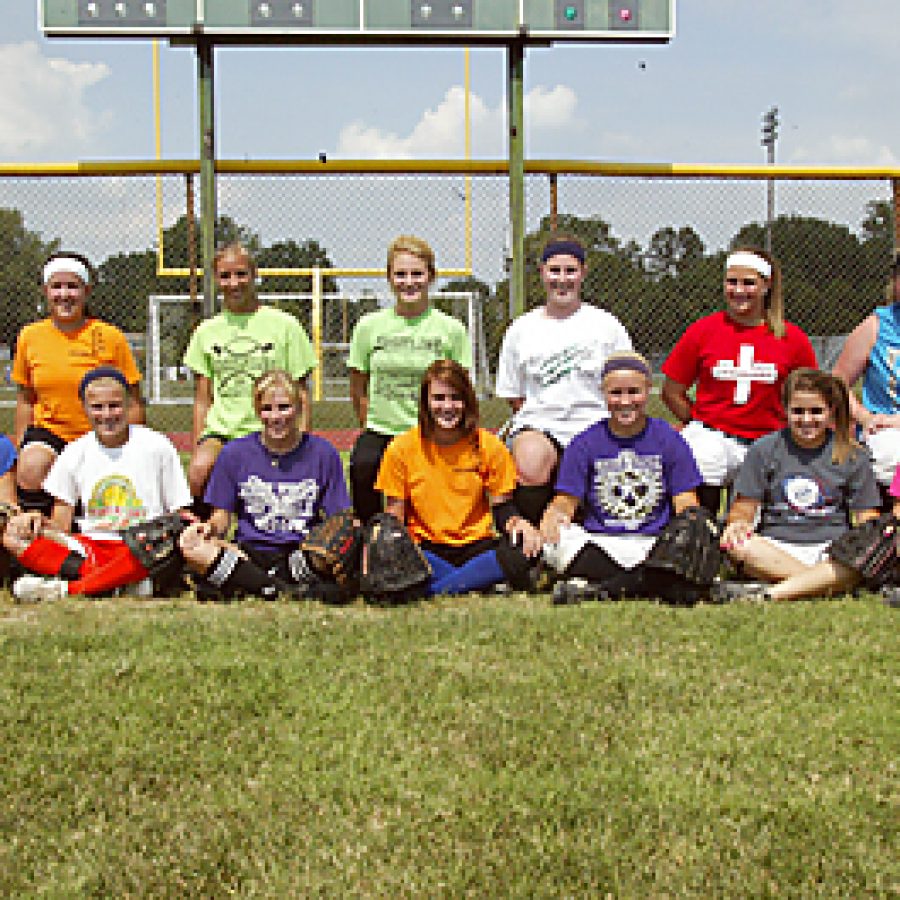 No Mehlville Senior High School softball player is good enough for preferential treatment, and that's good news for this year's team.
"We're going to have the element of surprise going for us. We'll be able to move a lot of people around in the field," Mehlville head coach Kristin Wheatley said. "I told them: 'You're going to have to fight for your position.' It's going to force them to be better and make plays."
The Panthers have two sophomores who started as freshmen, and five seniors, all playing in their fourth year, on the roster.
After coaching Mehlville's underclassmen for four years, Wheatley takes the reins of the program for the first time. She's being rewarded with a deep, versatile and hard-working team.
"I'm looking forward to it. They're ready to go. They want to win," Wheatley said.
A barren offense in which Mehlville failed to score in six games, and scored three or fewer runs in 12 of their 22 games, motivated the Panthers to put in extra time with the bat.
"We can always do better at the plate," Wheatley said. "I'm ecstatic, though, that some of them took the initiative to do a lot of hitting over the summer. We never had that. They've really improved their pitch selection and approach at the plate."
Mehlville lost top offensive player Molly Roesch to graduation, but senior right fielder Meggin Werner led the Panthers in doubles and hits a year ago.
"She always pulls something out of her hat. She's our best clutch hitter," Wheatley said.
While Mehlville will have new players at first and third base, the middle infield and catcher return.
Wheatley hopes senior catcher Jessica Tod becomes the vocal leader.
"She's going to be our step-up leader," Wheatley said. "I told her after last season that she was going to have to command more, and on the first day of practice she was up and yelling at them."
Sophomore Michelle Boyer returns as the Panthers' top pitcher, but won't have to pitch every inning.
"We have a lot of depth there, which we really have never had. Hopefully, we can give her a break every once in a while. She's going to anchor us throughout the season, and at the plate, too," Wheatley said.
Left fielder Jenna Parrott was another freshman always on the field last fall, and she isn't going anywhere.
"She's grown up for us over the summer. We sent her out there as a freshman, and it was tough for her, but she handled it," Wheatley said.
Mehlville has 12 girls on the varsity roster, and Wheatley will be bringing a couple girls up from the junior varsity when necessary.
The first two weeks of their season could be the best opportunity for young players seeking a permanent spot on the varsity team.
The Panthers play this week in the Suburban South-West Conference Tournament at the Affton Athletic Association.
Mehlville Varsity Softball
Sept. 1-2 Conference Tournament A TBA
Sept. 7 Eureka H 4:15 p.m.
Sept. 8 Affton A 4 p.m.
Sept. 9 Parkway South A 4:15 p.m.
Sept. 14 Fox H 4:15 p.m.
Sept. 15 Hancock A 4 p.m.
Sept. 16 Oakville A 4:15 p.m.
Sept. 20 Kirkwood A 4:15 p.m.
Sept. 21 Lafayette H 4:15 p.m.
Sept. 22 Rockwood H 4:15 p.m.
Sept. 23 Northwest A 4:15 p.m.
Sept. 24 Cor Jesu A 4:15 p.m.
Sept. 27 Marquette H 4:15 p.m.
Sept. 28 Lindbergh A 4:15 p.m.
Sept. 29 Webster Groves H 4 p.m.
Sept. 30 Seckman H 4:15 p.m.
Oct. 4 Hazelwood West A 4 p.m.
Oct. 5 Bishop DuBourg A 4:15 p.m.