Mehlville boys' cross-country team looking to maximize its potential this year
Panthers ready to put their best foot forward in '16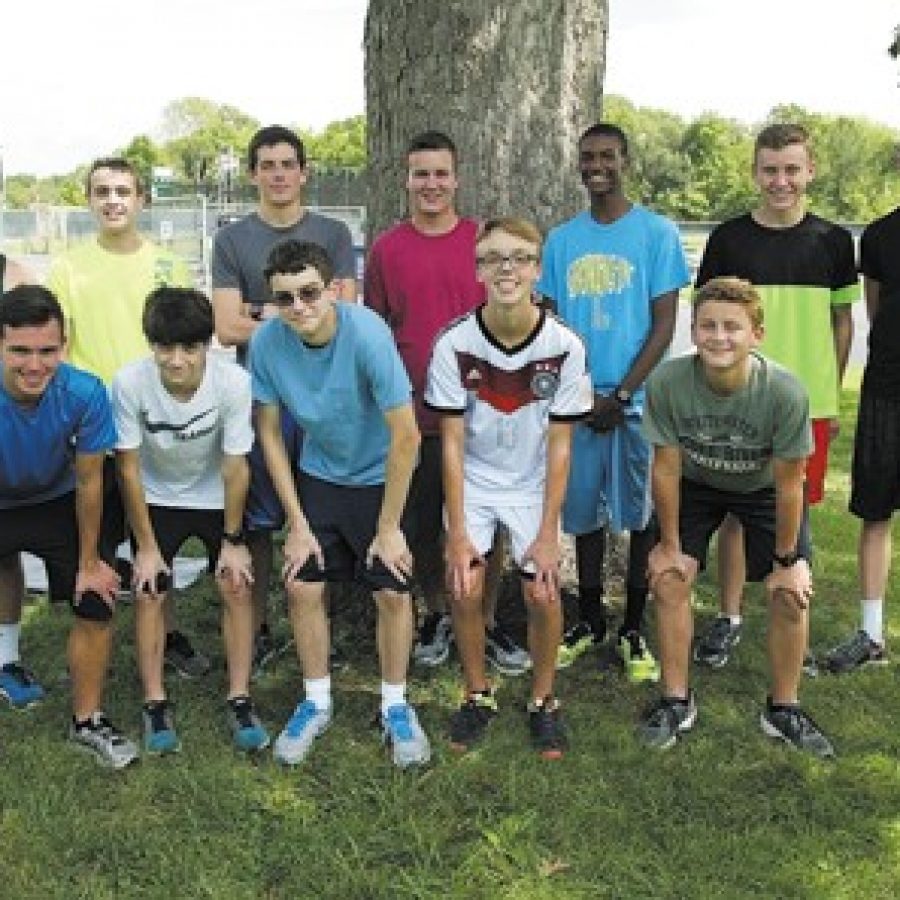 Beginning the 2016 season in good physical condition should give the Mehlville High School boys' cross-country team the edge when it hits the asphalt, looking to maximize the Panthers' potential this year.
Mehlville head coach Mark Ehlen told the Call that his runners have been working hard during the offseason.
"A positive indicator coming into the season has been the commitment level to summer running and participation in team runs," he said. "The core of the team will be our juniors, who should help us with a stronger finish at the end of the regular season."
The team returns its top runner from last season, senior and team captain Tyler Dickerson, with junior John Williams and sophomore Kaelin Triggs also competing for the top spots.
Ehlen said some competition remains for the other top spots.
"The No. 3, No. 4 and No. 5 guys (will be) coming from a competitive group of juniors and a senior," he said, noting that the makeup of this group of runners is one of the best he has seen as head coach here.
"The healthy team chemistry between all the guys is the best I've had thus far. They encourage and push one another to get better. They are becoming 'doers' of the hard work for this sport," Ehlen added.
The goal for these runners as a team is simple, according to the Mehlville coach.
"A team goal is to be racing our best times at the end of the season. A second team goal is a stronger finish at the district meet," he said.
To meet their goal of finishing better at districts this season, the Panthers will have to oust such schools as Lindbergh and Oakville, which have had a stronghold in cross-country in recent years.