Mateker's Meat & Catering closes its doors Saturday
Above: Charles W. Mateker Jr. on the next-to-last day of business at Mateker's Friday. Photo by Jessica Belle Kramer.
Mateker's Meat & Catering will close its doors for good Saturday after more than 80 years in business in south county. The shop is located at 11642 Concord Village Ave.
"I am sad to say goodbye to my loyal customers, many who have become friends, but excited to move on to the next chapter in my life," owner Charles W. Mateker Jr. said in the Call this week. "Most of all, I am grateful for all of the support, encouragement and friendship from our customers, our neighbors, and our friends. I couldn't have done this without my amazing employees that have become family – thank you Jerry, Bob, Robby, and Jessie!"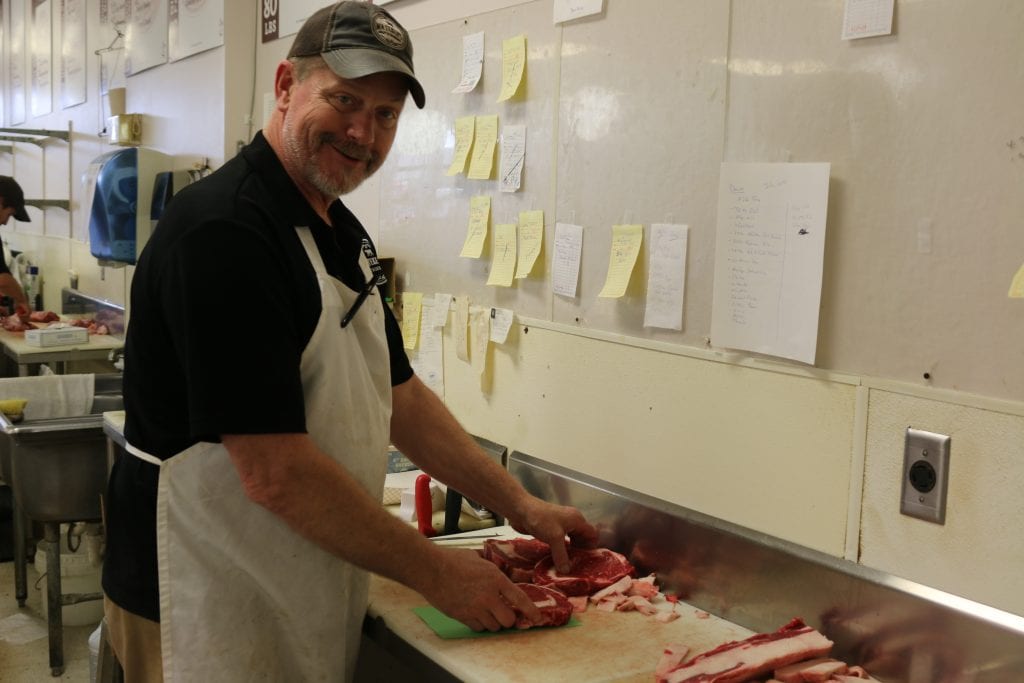 The history of the business goes back several generations, Mateker added.
"In 1932, my grandpa started Mateker's Meats and for three generations we have been serving the St. Louis area with the freshest and highest-quality cuts of meat. I grew up in the business and loved it my entire life. Service and dedication was something I was taught at a young age from my father and grandfather. I couldn't have dreamed of a better way to earn a living for my family and the families of our incredible employees. Over the years, I have made lifelong friends and developed relationships that will forever be with me. I am truly indebted to all of you," Mateker said.
"All I have left to say is THANK YOU St. Louis for 86 remarkable years of your support! From all of us at Mateker's Meat and Catering – We will miss you all," Mateker said.