Lindbergh officials welcome new teachers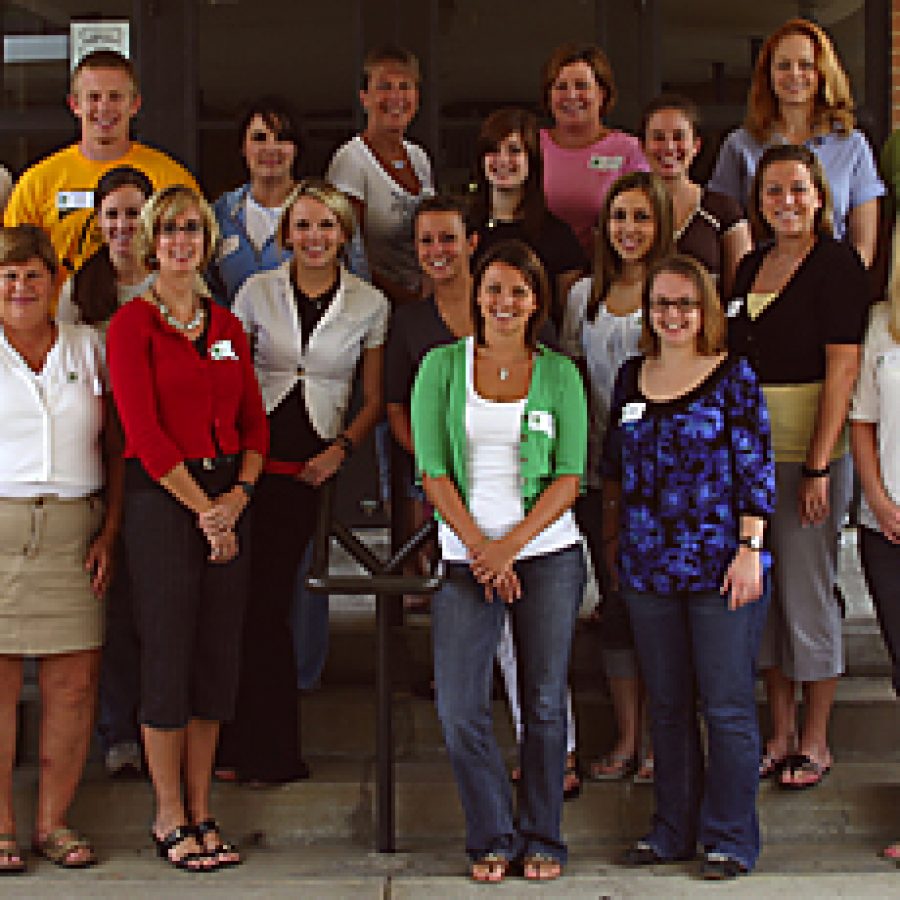 Lindbergh School District officials are excited to welcome the district's new teachers for the 2009-2010 school year, according to a news release.
Teachers went through orientation last week. Included are five Lindbergh graduates, one National Board-certified teacher and 11 with previous teaching experience.
New teachers include:
• Lindbergh High School — Mary Cunningham, math; Lindsay Beckord, communication arts; Joshua Piontek, communication arts; Jessica Grant, communication arts; Mary Wienstroer, science-biology; Mindy Siefert, librarian; Sheryl Silverberg, science; Natalie Shoults, business; Sarah Pincus, French; Kristin Bourne, business; and Andrew Mertens, business.
• Sperreng Middle School — Megan Cravens, communication arts; Stephanie Gillum, communication arts; Heather Hughes, Spanish; Erin Buckley, communication arts; Kimberly Martin, communication arts; Katie Dalton, communication arts; Bethany Panian, communication arts; and Ginger Stoerger, Special School District.
• Kennerly Elementary School — Jacqueline Theodore, classroom size reduction.
• Sappington Elementary School — Ana Johnson, SSD.
• Crestwood Elementary School — Laura Gregory, developmental math.
• Truman Elementary School — Jennifer Marler Pupillo, CSR; Mary Florence Boone, CSR; Lori Krueger, CSR; Christina Phillips, gifted; Holly Foley, SSD; Vicky Mueller, SSD.
• Early Childhood Education — Barb Mikusch and Carrie Stratman, SSD.