Lindbergh head nurse Jessica Franklin named Support Staff Person of the Year
Lindbergh Schools named the district's Lead Nurse Jessica Franklin as the 2021 Support Staff Person of the Year "for her tireless, compassionate leadership during the COVID-19 pandemic."
Since March 2020, Franklin has worked diligently to stay up-to-date on the quickly changing guidelines and recommendations to keep Lindbergh students, staff and community members safe, the district said. Last summer, she served on the district's School Reopening Task Force and spent hours attending Zoom meetings with local and state officials and collaborating with neighboring districts to create individualized plans for each building.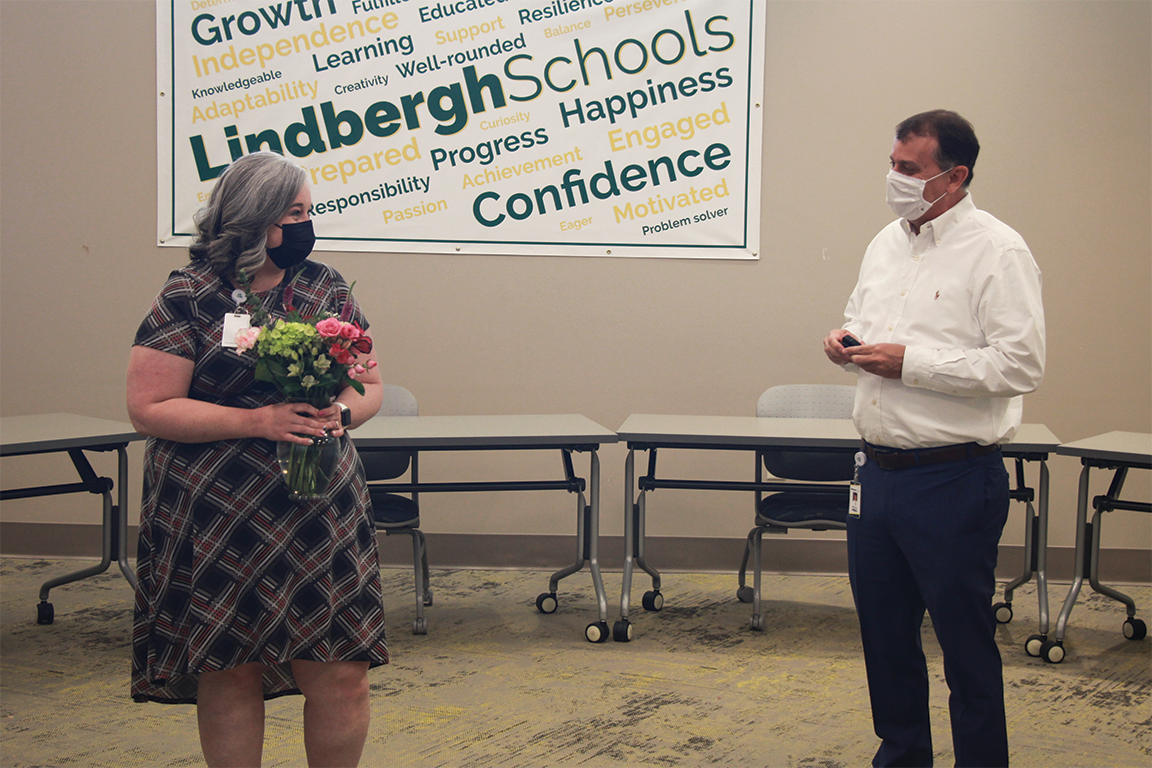 "Lindbergh Schools is fortunate to have a caring professional like Jessica Franklin leading our district's health services," said Superintendent Tony Lake in a news release. "Her dedication to staying on top of current guidelines and implementing them in our schools has been critical to protecting the health and safety of our students and staff."
Franklin has been a go-to professional for district and building level administrators, and Lindbergh's network of school nurses who serve students in grades PK-12.
"I have had the opportunity to work beside our incredible staff of school nurses to ensure we are being consistent in following our protocol to keep everyone as safe and healthy as possible," Franklin said. "I could not have done what I have this year without the support and help of each of the school nurses in our district. They have each worked incredibly hard this year, and I am forever thankful to have each of them on my team."
Franklin has worked in Lindbergh Schools since 2016. Before moving into her current position, she served as a school nurse for Lindbergh High School for four years.