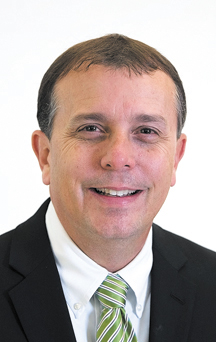 Lindbergh's April 21 Board of Education meeting featured one book challenge review, English curriculum changes and Superintendent Tony Lake's Listening and Learning report.
Book challenge
The board voted 6-0 to retain "Crank" by Ellen Hopkins for library use with no restriction. 
"Crank" is written in verse-poetry and tells the story of protagonist Kristina's battle with addiction to crystal meth. The book was challenged for depictions of rape, possible glorification of drug-use and scenes related to abortion. 
The committee report states, "The committee ultimately felt this book was a mostly positive book for the majority of our students to read. It gives a significant warning about how a seemingly normal and bright young woman can so easily fall so quickly and so far into a chaotic life with a simple decision to try something so dangerous."
Committee members felt students could handle the challenged portions, as they don't "dwell on details."
Board members agreed with the committee's report, saying the book is a "cautionary tale" for drug use. 
"Our students need to be aware (of drug use). I don't want to put a restriction on it because it would be nice if there could be conversations if a student did check it out," Vice President Christy Watz said. "Dealers love our district … because you have parents who are a little medium to higher economics. We are a targeted market, so being a targeted market I felt like this was a good book to keep in our library."
Board President Jennifer Miller and Secretary Megan Vedder said the uniqueness of the poetry form of the book is a good reason to retain it as well.
"I also appreciated the form it's written – the poetry form. I think it's great for all of our students to be shown different ways of reading. It doesn't just have to be a page by page novel. It's visually stimulating, the way that the author … arranged the words. So I think it can be used in so many ways as a good learning tool," Vedder said. 
English language arts changes
English language arts curriculum across all grade levels were updated at the meeting. Chief Academic Officer Tara Sparks said the change was due to the way the past curriculum was written, where the resources came first and the curriculum second.
"You always start by talking about what are the standards you want students to master, then you develop the curriculum around that process," Sparks said. "At the time the last curriculum was written, it was written as a revision because the state standards changed, so we wrote it to the resources we had."
Sparks said the changes align with the direction the district has been moving.
New board member Julia Voss questioned one part of the ELA changes to lifelong learning goals, where the curriculum states, "Recognize bias and its effects through the lens of inclusion, equity, and diversity." 
"When I first heard that I thought 'Great, because we should be doing all of those things,'" Voss said. "Then I also thought 'There's other ways that there could be bias … such as … a character or author's motive.'"
Sparks explained that the lack of mention doesn't exclude other bias analysis in school, but the lens of inclusion, equity, and diversity was specifically chosen as something Lindbergh students should understand after graduation.
Listening and Learning
Superintendent Tony Lake gave an update on his Listening and Learning tour for this school year, which included asking students, parents and community members three questions:
• What does Lindbergh do well that it needs to keep doing?
• What can Lindbergh improve?
• Things Lindbergh should strategically abandon?
The community as a whole also identified the top five success measures for the district. They are, in order, quality teachers, social and emotional wellbeing of students and staff, student mastery of the four c's (collaboration, communication, critical thinking, creativity), personalized learning and student satisfaction.
"This is a relationship business. We want people in our system that can build relationships with kids," Lake said.
The top responses for what the district does well were academics, curriculum, COVID response and high-quality staff. Lake said he was happy to see the community recognize the district's COVID response because the last two years have been "tougher than ever" for schools.
The top responses for what the district can improve were communication, teacher support and academics. Lake said communication is always on both lists every year and the district is looking to improve all the time. The district does not currently have a town hall-style meeting like other nearby district's, but both new board member Julia Voss and former board member Mike Tsichlis pointed it out as something that could be useful.
Lastly, the top responses for what the district should stop were required masking, implementing too many changes and engaging with activist parents. The district went to mask-optional in February, with a 1.5 percent positivity threshold, in which temporary universal masking is used on a building-by-building basis until that building's positivity rate falls under 1.5 percent.