South County senator wants to end some public newspaper notices
One of South County's senators is sponsoring a bill that would eliminate newspaper publication of some mandated public notices because, he said, newspapers are an "archaic" form of communication.
A Senate committee took no action last week on legislation that would eliminate the requirement that notices of foreclosure and sale of real estate made pursuant to a mortgage or deed of trust be printed with at least 20 days' notice through a newspaper.
Senate Bill 250, introduced by Sen. Andrew Koenig, R-Manchester — who represents Sunset Hills — allows notices of sales to be made on the internet instead.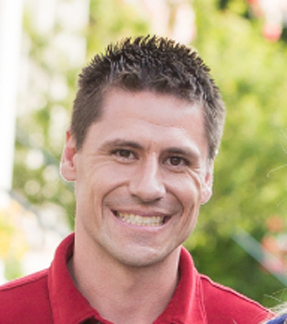 And the notices could not be published on newspaper websites under the law, since it outlaws publication by an entity that has published notices of sales before Jan. 1 of this year.
During the General Laws Committee hearing on the bill last week, Koenig cited what he sees as high costs charged by some newspapers for printing notices as the rationale behind the bill, adding that his bill would do away with this "archaic, outdated way of notification."
The bill is opposed by the Missouri Press Association, of which The Call is a member.
In an interview with The Call, Koenig said that requiring notices to be printed in newspapers is an unfair burden on those already going through financial hardship and that in rural areas, printing a notice can come at a high price. The senator pointed out that a newspaper in Neosho charged $1,400 for publishing a foreclosure notice.
"In foreclosure, one of the highest costs is the notice in the newspaper," Koenig said.
Committee member Sen. Bill White, R-Joplin, countered that for some people without internet access, newspapers are the only way they could be informed of notices.
"We know where the notices are when they are published in the newspapers," White said.
When asked if his bill could possibly disenfranchise Missourians without internet access, Koenig said that those people also don't have access to newspapers and that most people have internet access or can get it.
"Even if they don't have it in their home they can drive to a public library where there is access," Koenig said. "With it not being online… (it's) questionable how much notice they are getting now."
Testifying in support of the bill were Jennifer West and Doug Hick of Southlaw, a law firm that handles mortgage foreclosures and trustee sales. West said that the legislation was "consumer protection" and that most newspapers charge by the word for foreclosure notices, which can be lengthy with legal descriptions. She also added that the language offered by the Missouri Press Association in Senate Bill 515, sponsored by Sen. David Sater, R-Cassville, offering discount rates on multiple insertions and requiring notices be placed on a statewide public-notices website provided by the MPA, "is not a compromise."
Committee member Sen. Bill Eigel, R-Weldon Spring, asked if a single website could be set up by a state department for notices and suggested that newspapers are "price gouging" with printing notices. White once again pointed out that not everyone has access to the internet.
Hick said that the MPA "is trying to keep their outdated methods" and that "times are changing," saying that print newspapers are in decline.
Committee member Sen. Eric Burlison, R-Battlefield, compared printing public notices in newspapers to town criers and carrier pigeons.
Testimony against the bill came from Dennis Warden, a newspaper publisher in Owensville, Belle and Linn; Jean Maneke, legal counsel for the MPA; and MPA Executive Director Mark Maassen.
"No one is going to make a special trip to the library to find a foreclosure notice on a website" when they don't have internet access at home, Warden said, adding that a local banker told him he reads multiple area papers for foreclosure notices. He also added that in the case of rural newspapers, readers at coffee shops often discuss what they read in print and pass along the information to others. All his newspaper content is also published on his websites.
The publisher also pointed out that newspapers are archived for history. "Prove to me that something was on the web last year, last month, last week," he said.
Maneke cited legal issues with only publishing foreclosure notices on the internet and that public notices printed in newspapers assist in providing "due process."
"There is no track record in Missouri courts ruling that internet notices would qualify," Maneke said.
Maassen presented letters opposing SB 250 from two banks in the Kansas City area and said that the MPA has its own public-notice website and that the state's newspapers are uploading notices to the site as the notices are published in their newspapers. The website is free, and costs associated with it are covered by the MPA.
Maassen pointed out a portion of the bill that would throw out a provision in Chapter 493 of state law and would allow foreclosure trustees to publish notices on their own websites and collect fees for the notices.
The bill is not the first piece of legislation introduced this year dealing with public notices in newspapers.
House Bill 686, introduced by Rep. Nick Schroer, R-O'Fallon, is identical to SB 250. It was heard by a House committee in February but no action has been taken on it since.
In the Senate, Senate Bill 268, introduced by Sen. Paul Wieland, R-Imperial, would have repealed the requirement that legal notices be published in newspapers and instead require the public body or organization with the legal notice to publish it on the front page of their website. In the event they don't have a website, the notice would have to be sent to the secretary of state to be published on the legal notices website. The bill died in committee.