Green Park planning recommends approval of Suntrup site plan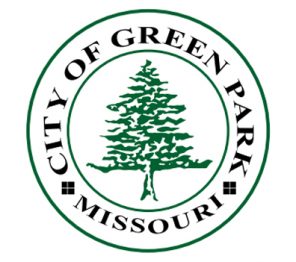 A final development plan for improvements to Suntrup Hyundai was recommended for approval by the Green Park Planning and Zoning Commission Nov. 3.
The plan introduces changes to signage across the lot, improvements and a size increase to the showroom, the addition of more handicap parking and a small hexagon-shaped spot to display cars.
Several statements of need for signage were applied for by the petitioners and approved by the commission. The large main sign was proposed 3 feet taller than ordinances allow and featured 196 square feet of signage due to wording in the ordinance. The plan also decreased the amount of signage on the building, but the amount was still over city limits. Lastly, a directional sign was introduced that was 2 square feet over the limit.
City Engineer Derrick Madej said approving these larger signs is not uncommon in the city, and the amounts were left intentionally low to allow more review from the commission. Signs at the Golden Corral in the city, 6110 S. Lindbergh Blvd., are an example of this. 
The Board of Aldermen will hear the plan Monday.