Experience to give Oakville squad an edge
Course management critical to Tigers' success this year.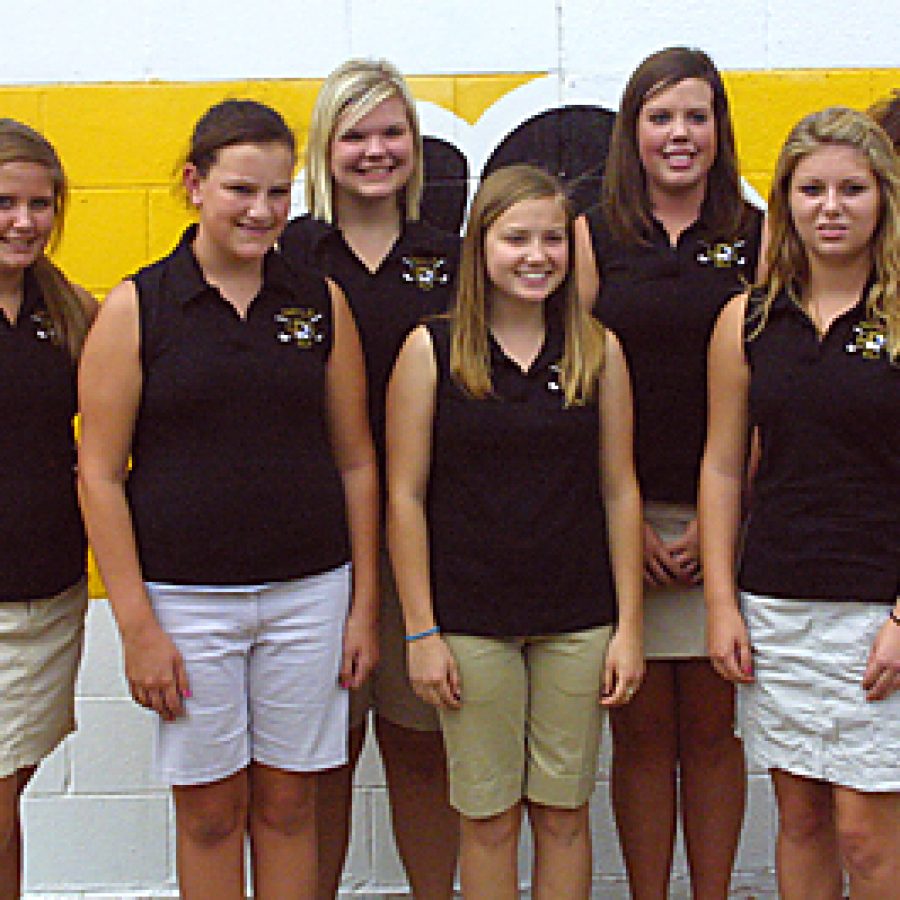 Strength in numbers is supposed to refer to large groups, but that's not the case for the Oakville Senior High School girls' golf team.
"We're going to be small, but we could make some noise," Oakville head coach Cindy Maulin said.
The Tigers' roar will come from three seniors and three sophomores.
"One of our strengths is experience. We only have six girls, but all those girls have competitive golf experience. That itself is a strong advantage," said Maulin, who is in her 13th year of coaching Tigers girls' golf.
With each player being strong either on the greens or in the short game or from the tee, Maulin stresses to the Tigers the ability to make smart decisions during rounds.
"Managing the golf course is so vital. It's having the practice of when to take a drop, when not to take a drop and things," she said.
Seniors Lauren Buschhorn, Laura Brunette and Morgan Wahl must help their sophomore teammates with course management more than anything if Oakville can qualify to the golf state championships.
Buschhorn is expecting to post the low score for the Tigers this season.
If the Tigers don't survive the district and the just-added sectional tournament as a team, Buschhorn hopes to follow 2010 Oakville High graduate Katie Nassif as an individual state qualifier
"She has the most on-course competitive playing experience. She wants to continue playing on the collegiate level, so she has a little different aim. But she's going to get a lot of help," Maulin said.
Much of the help will come from Brunette and Wahl.
"They too will provide on-course competitive experience, and will be a big help for the younger girls," Maulin said.
Oakville opened its season more than a week ago against Mehlville High School, and is less than a month away from the district tournament.
"It's a short season, so your improvement needs to be on the fast track," Maulin said.
For the Tigers, they have to keep getting better on the go.
"We don't have the luxury to rotate or give someone a day's rest. They're all critical. They all bring something to the table for us, which is fortunate," Maulin said.
Oakville Girls' Golf
Sept. 1 Kirkwood A 3:30 p.m.
Sept. 2 Parkway North H 3:30 p.m.
Sept. 7 Lafayette A 3:30 p.m.
Sept. 9 Parkway South A 3:30 p.m.
Sept. 13 Seckman A 3:30 p.m.
Sept. 16 Northwest H 3:30 p.m.
Sept. 21 Lindbergh Tourney A TBA
Sept. 23 Conference Tourney A TBA
Sept. 27 Marquette A 3:30 p.m.
Home tournaments are played at the Quail Creek Golf Course.