Editorial: Perhaps bipartisan divide will be a thing of the past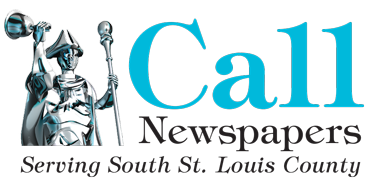 It's hard to escape the reality that, especially nationally, politics is becoming ever more divided along partisan lines.
But if this south county election cycle is any indication, bipartisanship might just be making a comeback.
First, we were pleasantly surprised that most questionnaires from local Missouri House candidates were thoughtfully filled out, with some expected partisan divisions but many surprises along the way.
As age-old partisan divides continue to play out in Washington, D.C., some of our questionnaire questions revealed how the times are indeed a-changing, at least in south county.
As one unifying theme we saw over and over in our legislative questionnaires, most candidates either said they agree that medical marijuana should be legalized or that the decision should be left up to voters.
We can remember a time a few years ago when that query may have received quite a different response, especially from our more conservative politicians.
After all, it was only four years ago that then-Sen. Eric Schmitt, R-Glendale, now Missouri treasurer, met resistance in the Legislature trying to legalize oil from cannabis plants so that children like his son could fight the symptoms of epilepsy.
With just a few exceptions, our candidates from the federal level down to the state were also nearly all against the use of the death penalty, with some citing fiscal reasons and others religious ones. Whatever the reason, those answers might have been different just a few election cycles ago.
This new level of bipartisanship is even being displayed by the top officeholder in Missouri, Gov. Mike Parson, a Republican. The new governor finished up a two-week tour last week promoting the 10-cent gas tax on the November ballot, Proposition D. And he didn't finish his get-out-the-vote push at home in Bolivar or elsewhere in outstate Missouri, but in St. Louis County surrounded by union members.
The idea that a conservative Republican Missouri governor would hold a rally surrounded by union members — or even deign to visit St. Louis County for any type of event — seemed unfathomable just six short months ago.
Maybe the bitter partisan divides are over in our state and, by extension, eventually the rest of the nation. One can dream anyway.
That's what Election Day is for, right?