District title the goal for Lindbergh High boys' cross country
Top varsity runners returning for Flyers this year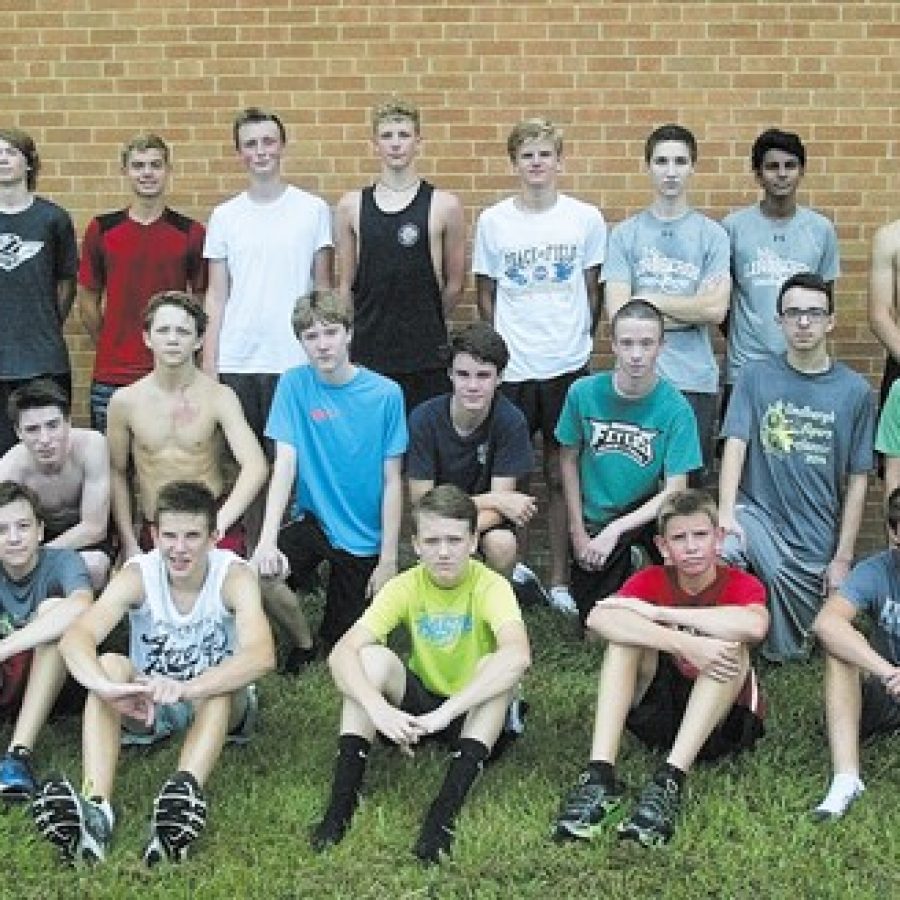 The Lindbergh High School boys' cross country team looks to win the district championship — at the very least, according to head coach Jim Petersen.
"We won districts seven years in a row, the last two years we were second and third. We tell them (team members) that it's our district championship to win and we expect to win it and we haven't the last two years," Petersen told the Call. "We need to get that back because none of these guys have been on a district championship team … So that's kind of our goal to go back and get that district championship we haven't had in the last two years."
The Flyers would seem to be on track to achieve that goal, after graduating one of their top seven runners from last season.
"We've got a good group. We are pretty young," Petersen said. "We should be pretty competitive on the varsity level. We've got some strong runners back.
"Our top runner is Carter Anderson. He went to state last year as a sophomore. Sophomore Connor Kingsland will be back. He was one of our top varsity runners last year. Phil Snowbarger, who is a senior, was one of our top five guys last year, too."
With his top three runners in place, Petersen said, "We will be kind of filling in the blanks after that. I've got a couple juniors and seniors and a good group of freshmen. Hopefully, they won't have to run varsity, but you never know which people are going to step up."
Petersen has been pleased this year with how everyone has looked in the preseason workouts and said competition among the group is contributing to that.
"What we are trying to do right now is getting everybody into shape," he said. "We are very strong in the middle. We will have a very strong junior varsity team. It will just be who can step up and make our varsity better.
"Those three guys (Anderson, Kingsland and Snowbarger) will be pretty tough … If you thrive on competition, it's a great thing. If you don't like competition, you're not going to do very well. But we have eight freshmen here and they're a good group of guys. It will be a good foundation for the future."