Crestwood is seeking a pedestrian bridge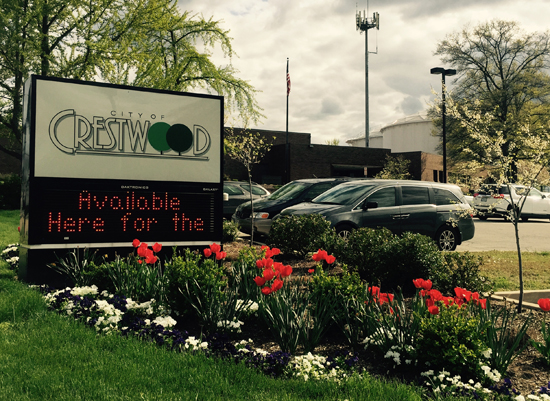 The city of Crestwood will be applying for a grant from the Missouri Department of Natural Resources to fund a portion of a pedestrian bridge to connect Whitecliff Park to Sheryl Ann Drive.
At the Feb. 11 Crestwood Board of Aldermen meeting, the board unanimously passed a resolution during the consent agenda that authorizes the city to apply for a grant from the DNR.
The application is made under the DNR's Recreational Trails program, which caps grants at $250,000 for "RTP" projects and a $25,000 minimum. The federal share for a grant is a maximum of 80 percent, requiring a minimum match of 20 percent from the project sponsor, in this case, Crestwood.
According to a memo from City Planner Cassie Harashe to City Administrator Kris Simpson and the aldermen, the city is planning to request a $229,000 grant to go with its $57,500 contribution for the 80/20 match. If the grant is approved, the project total will come out to $286,500.