Crestwood mayor says city officials know no more about mall's status than citizens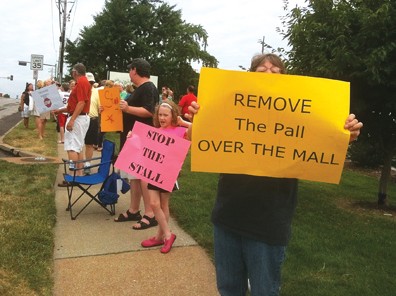 By Mike Anthony
Executive Editor
news1@callnewspapers.com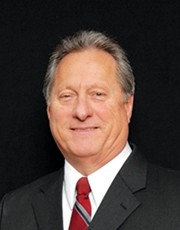 Crestwood Mayor Gregg Roby said last week that it would be "inappropriate" to comment about the redevelopment of the former Crestwood Plaza, as city officials have no more information about the owner's plans for the site than citizens.
"… At this point in time, we're not commenting on the mall redevelopment because we don't have any more information than you do. So it would be inappropriate for us to do so at this time," Roby told resident John O'Fallon Bell.
Bell addressed the Board of Aldermen Feb. 13 during a period for public comment, "… I've come forward tonight to confirm receipt of an article that I sent you back on Wednesday (Feb. 7) that was titled 'Crestwood, Truth and Dare.' In part, it's a series of articles I'll probably be writing as we go forward together …"
Bell's article was published on the Call's website at www.callnewspapers.com under the headline "Another view: Resident offers Crestwood officials truth, dare over mall property."
The article outlines Bell's views about the status of the redevelopment of the former mall site by its owner, UrbanStreet Group of Chicago. Bell's article also in-cludes his thoughts on how the project could be improved.
UrbanStreet purchased the 47-acre mall site at Watson and Sappington roads for $2.265 million in May 2014.
In the article, Bell, a landscape architect, discusses the Board of Aldermen's decision to approve a redevelopment agreement with UrbanStreet for a roughly $104.3 million project at the former mall site.
The board's approval of the project in March 2016 included $25 million in tax incentives for UrbanStreet: $15 million in tax-increment financing assistance or a Chapter 353 tax abatement; $5 million in Community Improvement District funds; and $5 million in Transportation Development District funds.
Bob Burk, UrbanStreet managing partner, told the city's Tax-Increment Financing Commission in December 2015 that no commitments from potential retail tenants for the proposed redevelopment could be secured until economic assistance was granted for the project.
Burk also said the project would not proceed without the requested economic assistance.
The agreement with UrbanStreet included a concept site plan that calls for the developer to construct "at least 200,000 gross leasable square feet of space accommodating retail tenants …"
UrbanStreet also proposes a 225-unit apartment complex currently envisioned as senior housing and 11 to 13 acres of open space and community gardens for the site.
However, no tenants have yet been announced for the redevelopment project.
Under the terms of the agreement with the city, Bell wrote that UrbanStreet is required to substantially complete the redevelopment project within 36 months.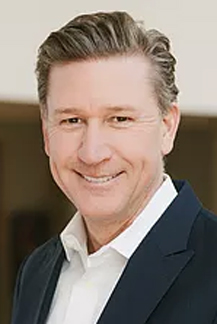 Bell noted that he first appeared before the Board of Aldermen four years ago in January 2014.
At that time, he wrote an article titled "Smoke and Mirrors Versus Lightning in a Bottle."
"And this is really kind of building upon this reality that we're faced with, with the redevelopment at the Crestwood mall. I tried to wheedle, cajole you guys to think outside the box … and I just have met with little to no success in doing so …," he said, adding that he met with Roby on July 23, 2015.
"I wanted to get a grasp of how you think and what are you thinking. Quite frankly, three years later I still don't know what you're thinking," Bell said, later adding, "Time is not our ally here, and it very well may be that I do not win the argument, but history and the passage of time will dictate what happens there.
"And we are indeed at an inflection point. We either are going to reinvigorate this community or we're going to go in decline, and what is transpiring to date at that site falls far beyond anything that is even standard practice, let alone anything that's best practice."
After Bell asked if city officials had received his article, Roby said, "We've received your article. We all received your article."
The resident then asked if city officials had any comments about his article. No one spoke.
"None …," Bell said.
Roby said, "This is your opportunity to make comments, Mr. Bell. This isn't question and answer."
Bell said, "… Oh, I see …."
Roby continued, "Never has been."
Bell repeated, "Never has been."
Roby said, "No."
Bell said, "But if it's my time, then it would seem to me that I could extend the request for some sort of meaningful and purposeful engagement within the limits of five minutes."
"We're always happy to get together with you and speak with you," the mayor said. "And you do have two aldermen that represent you in Ward, what's that, 4, who I am sure are more than willing to speak with you and field your questions and get you answers regarding those."
Roby then told Bell that because city officials don't know any more about the mall project than residents, it would be inappropriate to discuss it.
"… That seems to be pretty much in keeping with the tone and the voice of my observations about where we are as a community," Bell said.
He also asked to have his article included in the public record of the meeting.
"Thank you, Mr. Bell," Roby said.