By Gloria Lloyd
News Editor
glorialloyd@callnewspapers.com 
The Mehlville School District has signed Superintendent Chris Gaines on for another year, as the Board of Education unanimously voted to extend his rolling three-year contract through 2022.
The board voted this spring to extend Gaines' time in the district, and Gaines said he still wants to stay in the district at least through the time his son Zack graduates from Mehlville High School. Zack will start as a freshman this fall.
But that's all he's promising for now: "After that, I don't know," he said.
For the 2019-2020 school year, Gaines will make $223,330. The next year he'll make $231,147, and the last year of the contract, he will make $253,549.
"We're happy with the progress that we've been able to make with Dr. Gaines' leadership, and we look forward to continuing that over the next three years," board President Kevin Schartner said.
Board takes out residency clause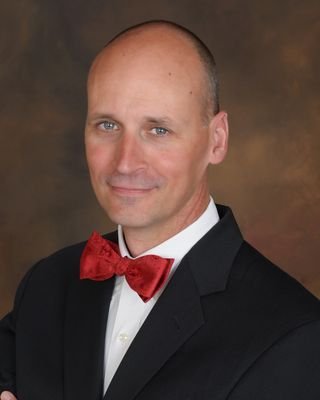 The contract is largely the same as Gaines' past contracts, with a few notable differences. First, at Gaines' request, the board took out the residency clause in the contract. During the third year of the contract — which could be Gaines' second-to-last year in the district if he leaves when Zack graduates — Gaines will not be reimbursed for mileage or transportation, and those costs will roll into his salary, bringing his total salary to $253,549 from the original $241,549.
Ponying up to keep Gaines is "very well worth it," said board member Samantha Stormer, who was the president of the board when it approved the contract.
"I would like us to hold onto him until he retires," Stormer said. "I think the district needs it and needs the stability… We've seen a lot of turnover (in superintendents)… I'm really glad we were able to keep him, and I hope we do until he retires."
When Gaines, currently the president of the largest nationwide superintendents' organization The Superintendents' Association or AASA, traveled to Puerto Rico to help rebuild a school in January, he said he realized how accustomed he'd grown to "city life" rather than the more rugged lifestyle of living in a more rural area with land.
He asked the board if they would take out the residency clause, and the board agreed. It was put into Gaines' contract for the first time in Mehlville's recent history. Before him, it had been many years since a superintendent lived in the district.
With the removal of the residency clause, Gaines will be able to move to a more rural area with more property available, like where he lived when he served as the superintendent of Wright City before he moved to Mehlville in 2015. His family owns horses which they used to keep on their property but now have to board.
"He asked and we said yes, you'll still do a good job even if you don't live in our district, and his son will continue to go to our schools," Schartner said. "We didn't see it as something that had to be there."
Future plans
Gaines said his vision for next year is to continue expanding innovative opportunities at the two high schools, "especially work-based learning opportunities," and to launch the new middle school academies, "schools within a school" at the four middle schools.
The middle-school academies kick off at the start of the school year, and the expansion of high-school innovative opportunities is targeted for midway through the school year, when students set their schedules for next year.
"We're hoping to have all of that done, in place, ready to go for when kids do their schedules for the year after," Gaines said.
Among the plans, the district hopes to expand the My Path customized learning program down to freshmen so that students could take it all four years of high school. Some students have already expressed interest.
The district will also debut an "early college" program in which students earn college credits by the time they graduate high school by attending classes on a college campus full time. Attending classes at St. Louis Community College at Meramec, students could earn 42 credit hours that would be transferrable to any Missouri public college or university.
"If they work a little harder, take a few extra classes, it's not out of the realm of possibility they could walk away with an associate's degree," Gaines said. "We've kind of had that available, but we're putting a little bit of money behind it and kind of formalizing it for next year. So just another option for kids to take."
The district already has AP classes that can earn college credit and some of its own teachers are certified to offer dual credit to certain colleges, with high-school courses certified for college credit.
Gaines' impact
With Gaines in it for the long haul, Schartner noted that Gaines will be one of the longest serving superintendents in decades in Mehlville if he stays seven years. He already has served longer than any superintendent going back to the time of John Cary, who retired in 2003.
"It's been awhile since we've had somebody stay that long, and I think we can see the benefits," Schartner said, noting Gaines' commitment to the strategic plan, increasing efficiency, increased classroom and teacher support and continuous improvement, with members of Central Office even delivering presentations at each board meeting on strategic planning.
"If we constantly get different people coming in, where we've got different focuses, those things don't last, they don't get seen through to fruition and actually get to see the results," Schartner said. "There's always that time frame when you've got to implement, and if we're constantly changing our plan, we're never implementing to get there. I think it's important that's happened the last few years with Chris, and I think it's going to continue to be implemented going forward."
One of the strengths Gaines brings to the table is his ability to create greater efficiencies and accountability without spending more money through an overhaul of Central Office, giving people job titles that conformed with their jobs rather than geography, with specific hires overseeing strategic planning and aspects of governance, Schartner noted.
"He's still a penny pincher," Schartner said. "I think that's a part of what we started to see in getting results. We've got people in jobs that are focused on the right things to achieve those results, and they know they've got responsibility for them."
As for what happens once Gaines leaves, "We've got a few years, we'll see," Schartner said.