Carl Walther to celebrate his 100th birthday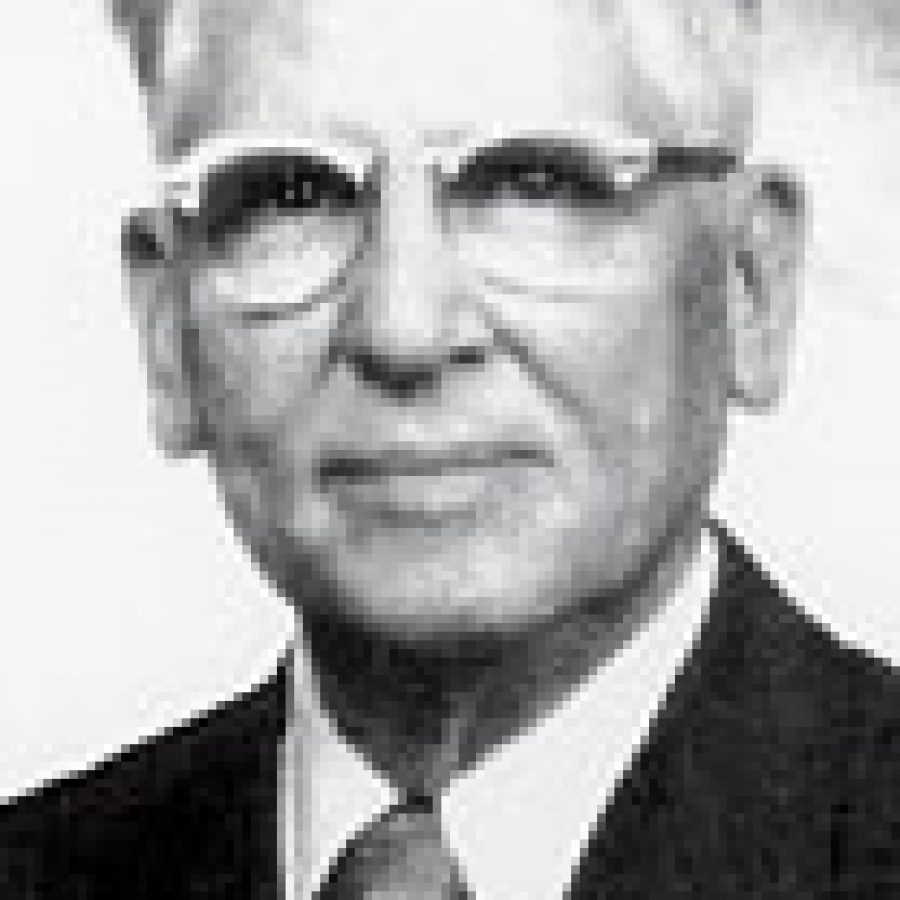 Longtime Washington University instructor and St. Louis native Carl Walther planned to mark his 100th birthday Wednesday, May 12, at Friendship Village.
Walther and his wife, Olga (nee Heckel), 94, also a resident of the village, are preparing to mark their 70th anniversary later this year. They were married Nov. 29, 1934.
They are parents of two sons, five grandchildren and four great-grandchildren.
As a young man Walther's talents and interests led him toward a career as a machinist and vocational instructor in industrial education. Already by 1931, at the newly opened Hadley Vocational School in St. Louis, he was appointed as teacher and machine shop instructor.
By 1942 his responsibilities increased to instruction of night school classes in tool and die-making there.
In 1946, after World War II, Walther was given a "Training Within Industry" position at Washington University, where he remained until 1969 as an instructor and administrator.
During his 23 years at Washington University, Walther worked with the St. Louis International Association of Machinists. He developed a four-year training program for journeymen machinists whose careers were interrupted by military service in World War II, the Korean War and the Vietnam War. He continued in this position until he retired in 1971 at age 67.
In commenting on his long life, Walther stated in a news release, "My mother lived until 94, my grandmother to 91 and great-great-grandmother to 97, so, indeed, there is longevity in my family.
"And there also has been considerable spirituality in that I descend from an unbroken line of six generations of Lutheran pastors, including my great-grandfather, Dr. C.F.W. Walther, founding president of the Lutheran Church-Missouri Synod, a denomination of 2.5 million members today. From him I received my lengthy name, Carl Ferdinand Christian Walther," he added.